There are numerous Things to do in Loch Lomond, and it is a favorite weekend getaway for locals looking for nature & outdoor activities from Glasgow and Edinburgh. Scotland's first national park, Loch Lomond and the Trossachs, was established in 2002.
There are 21 munros (Scottish mountains), two forest parks, 22 lochs, including over 50 designated special nature conservation sites in the national park, which are home to a diversity of animals. Loch Lomond is the biggest inland body of water in the United Kingdom by surface area.
Visitors may take a vintage steamer on a lake cruise, hire a canoe or kayak, spend the day touring local towns, view Rob Roy's gravestone, enjoy an aerial adventure park, or go climbing or bicycling. There are several short and moderate hiking pathways to enjoy here, as well as a couple of Scotland's most popular long distance paths, such as the West Highland Way and also the Three Lochs Way.
Consider a day trip to Loch Lomond and also The Trossachs National Park if you're visiting Glasgow or Edinburgh & seeking for breathtaking landscapes or outdoor activity. We'll highlight our favorite things to do in Loch Lomond & offer travel advice based on our personal experiences.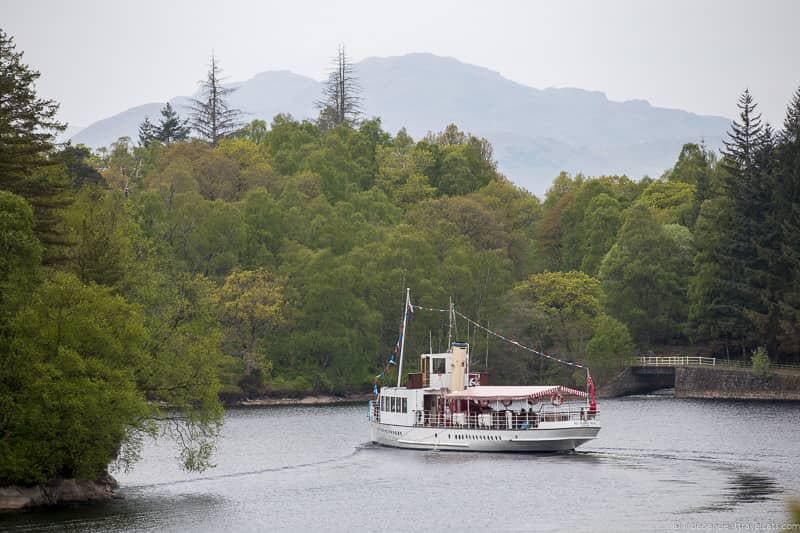 Basic Loch Lomond Travel Information
We'll tell you how to travel to Loch Lomond, how to get about Loch Lomond, where to stay, when to go, and where to obtain more information on arranging your trip.
How to go to Loch Lomond?
Loch Lomond is a short day or weekend journey from Glasgow or Edinburgh (25 miles) (78 miles). If you're traveling into Scotland, Glasgow Airport is the closest airport to Loch Lomond and has the greatest connections. At the airports of Glasgow, Edinburgh, and Inverness, renting a car is simple.
Car, rail (see ScotRail or Trainline for service), bus (check National Express for service), or seaplane are all options for getting to the region (check Loch Lomond Seaplanes services here).
If you don't have a car and want a guided trip, you may take a bus tour to Loch Lomond, such as this one we took from Edinburgh which included a visit to Loch Lomond as well as two whisky distilleries.
Rabbie's Trips offers a range of small group tours to Loch Lomond from both Glasgow and Edinburgh. Other alternatives include this trip, which includes a visit to Stirling Castle.
How to go to Loch Lomond?
The most convenient method to travel about Loch Lomond is by vehicle or bus, but you can also get around by rail, bike, trekking, waterbus, or boat, however your options will be restricted. ScotRail provides local train service, and there are several local bus options. The national park website has further information on how to navigate around Loch Lomond.
When is the best time to visit Loch Lomond?
It depends on what you want to do at Loch Lomond, as the park offers activities throughout the year. Some attractions and enterprises, particularly water-related activities, campgrounds, and boat trips, are seasonal. The best time to come is between April and October, when the weather is warmer, the daytime hours are longer, and more attractions are open.
Off-season cycling or trekking, on the other hand, may be a terrific way to go out into nature without the crowds, and many people like seeing the snow-covered scenery in the winter. Throughout the year, there are festivals and special events, and at Christmas & Hogmanay (New Year's), there are holiday celebrations all throughout Scotland.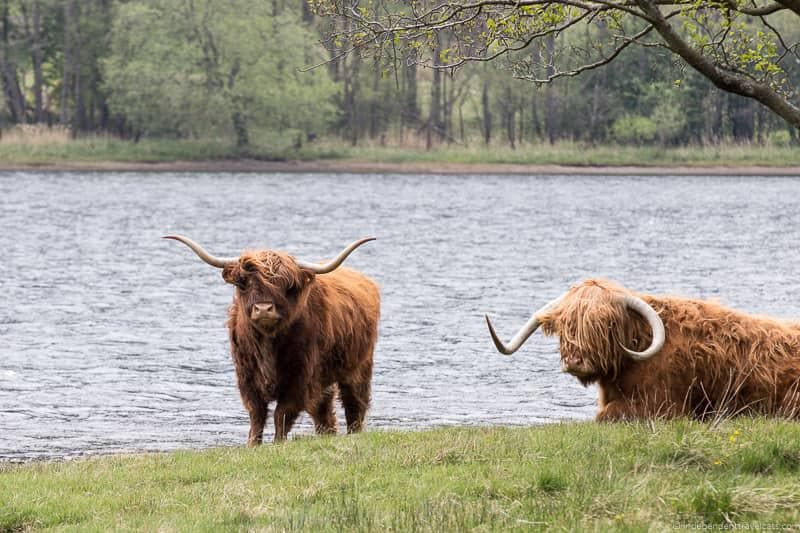 What Hotels are Available in Loch Lomond?
To get the most out of a vacation to Loch Lomond, we recommend staying for a night or two to visit the sights. I would conduct some preliminary research to establish what you want to do in the park and where you should look for housing.
The south and west of the park are undoubtedly the most popular, as that sector contains the most tourist attractions and amenities, although depending on your interests, any location of the park is worth visiting.
If you just have a day or two, I'd recommend focusing on one or two areas of the park. Callander, Balloch, and Luss are some of the areas with additional accomodation. Helensburgh is another option if you prefer to stay south of the park. You could do a day trip from Glasgow or Edinburgh, but if you have the leisure, we recommend staying the night.
Small hotels and bed-and-breakfasts, as well as campsites and cottages, are all available in the Loch Lomond area. Check to see what Loch Lomond accomodation is available during your stay by searching and comparing costs for hotels, apartments, and B&B alternatives.
B&Bs & Hotels in Loch Lomond
For anyone seeking a calm B&B experience with a delicious breakfast, we can personally recommend the elegant yet comfortable Loaninghead B&B in Drymen.
Shandon Farmhouse Bed & Breakfast (cozy farmhouse B&B) in Drymen, Loch Lomond Arms Hotel (traditional village inn) in Luss, Woodvale (well-rated B&B) in Balloch, & Queen of the Loch (hotel with on-site restaurant) in Balloch are some more alternatives worth considering.
Options for Self-Catering Accommodations Near Loch Lomond
If you're searching for self-catering accommodations, Loch Lomond has a variety of flats, vacation homes, plus private rooms to choose from.
To begin, we recommend looking at vacation homes on Booking, and also Plum Guide, Vrbo, and Snaptrip, which all provide a range of flats, houses, & private rooms to choose from.
Loaninghead Holidays (cozy well-furnished holiday homes located close to the renowned Loaninghead B&B) and Luxury Lodges (luxury self-catering cottages with private hot tubs) are two alternatives in Drymen.
Loch Lomond National Park offers luxurious lodging
Many of the self-catering places and finer B&Bs, such as the Luxury Lodges described earlier, are classed as luxury properties. I'd recommend the 4-star MacDonald Forest Hills Hotel in Aberfoyle as well as the 5-star Cameron House in Alexandria to people wanting for a bit more luxury and a resort-style experience.
Both hotels provide a pool, on-site restaurants and bars, recreational activities, a fitness center, and a spa.
Hotels in Loch Lomond
Around Loch Lomond, there are a few hostel alternatives. The Rowardennan Youth Hostel in Rowardennan is a popular budget option with dormitory-style lodging.
Loch Lomond camping
There are several places to camp within the park and nearby for anyone who choose to do so. Within the national park, you may check camping restrictions and book available pitches and RV spaces, or visit one of these camping & campervan sites.
Many places of the park allow wild camping, but not all, therefore read the laws before going. Regulations have recently been tightened due to irresponsible campers.
Depending on the time of year, you may additionally require a permit to camp (regardless of the style of camping) in some regions of the park.
We recommend Motorhome Republic if you're looking to hire a campervan. They evaluate costs from all of the main rental companies in the UK to get you the best deal. You may reserve a campervan in the United Kingdom with them here.
Where can you find out more about Loch Lomond?
We recommend visiting the Love Loch Lomond website, which is a local destination group, as well as the Loch Lomond & the Trossachs National Park website for more information about the region.
If you're planning a vacation to both Glasgow and Loch Lomond, Laurence's post about a two-day visit to both Glasgow and Loch Lomond, as well as the Pack More In website, which has loads of practical information and recommendations for seeing both sites in a short period of time, are both worth reading (e.g., a weekend). For additional ideas, check out our guide to other day excursions from Glasgow.
Once you've arrived in the area, we recommend stopping by one of the local tourist centers, which are situated in a number of towns around the region, to pick up brochures and maps, as well as inquire about local attractions and activities.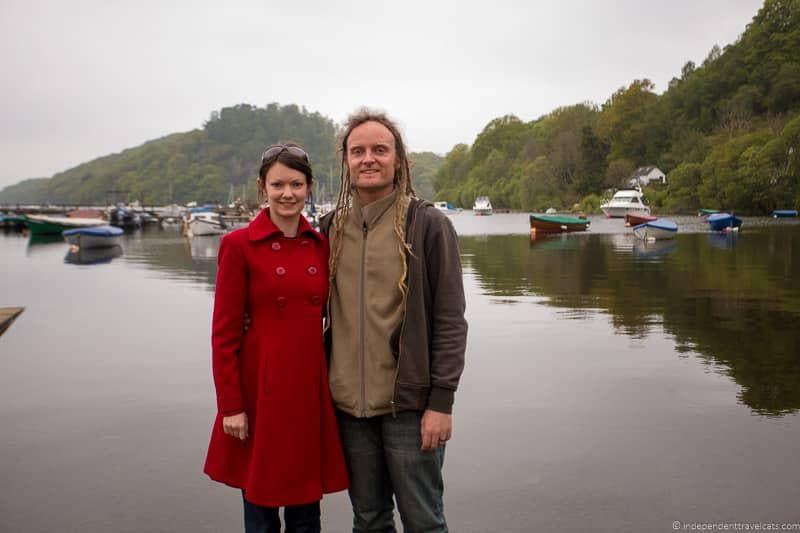 10 Things to do in Loch Lomond & the Trossachs National Park
After being portrayed in Sir Walter Scott's Lady of the Lake, Loch Lomond became a renowned tourist attraction, and even Queen Victoria would visit. This region grew in popularity as a result of its natural beauty, eventually becoming Scotland's first national park. There are several activities available at Loch Lomond & the Trossachs National Park and the surrounding region.
Loch Lomond is a popular weekend getaway for locals from Glasgow, Stirling, & Edinburgh who want to enjoy some outdoor activities. Climbing, fishing, kayaking, boating, stargazing, climbing, hiking, & cycling are among the most popular activities in the region. There are many other activities to try, such as adventure parks, historical and cultural sites, small town exploration, whiskey distillery tours, golfing, & buying local goods at farmers' markets.
Nature parks, an aquarium, kayaking, mini golf courses, airborne courses at adventure parks, guided family activities, and much more are all available in the neighborhood to keep both children and adults delighted.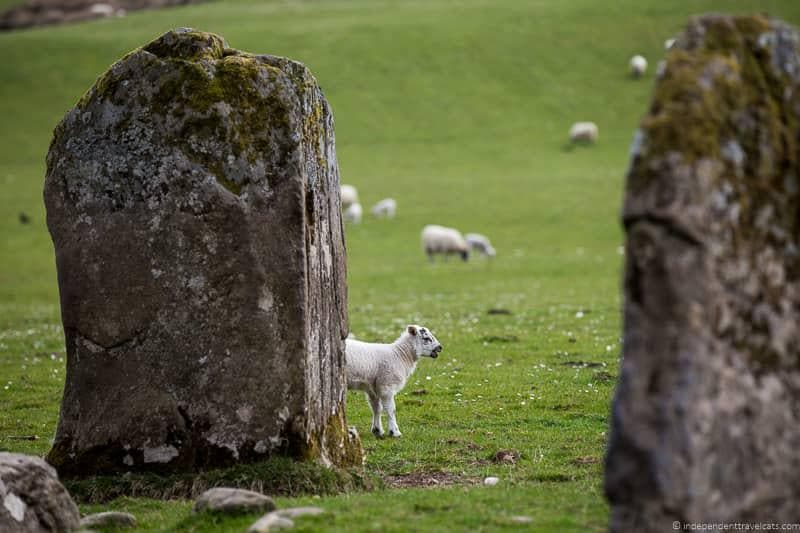 Things to do in Loch Lomond 01
Cycling, hiking, and climbing
Whether you're searching for a relaxing lochside walk or a challenging multi-day trip, Loch Lomond has something for everyone. The long-distance routes West Highland Way, Rob Roy Way, and The 3 Lochs Way all pass through this area, as do several of Scotland's most prominent hiking paths.
Country parks (e.g., Balloch Castle & Mugdock Country Parks), ancient railway lines, lochside routes (e.g., Clyde Sea Lochs Trail), and woodland treks are among the short and intermediate hiking paths available. For the finest pathways around you, I'd check with the local tourism information offices or your hostel.
We propose Queen Elizabeth Woodland Park in the southeast portion of Loch Lomond & the Trossachs National Park for anyone searching for uphill forest routes with beautiful scenery and vistas. If you're touring the west part of the park, Argyll Forest Park, which also has some great forest views, is a good option.
Climbing and bouldering locations may also be found around Loch Lomond for people interested in these activities. Within the park, there are 21 munros (hills or mountains over 3,000 feet high), and Loch Lomond is a favourite place for munro baggers (those attempting to ascend all of Scotland's munros), with some very simple hikes for the less adventurous travelers.
We recommend buying an excellent hiking map if you intend on doing a lot of hiking or long-distance hiking. For the area(s) in Loch Lomond National Park where you want to hike, we recommend the Ordinance Survey maps. There are OS 1:25,000 scale Explorer Maps for those who wish to explore beyond the trails, as well as OS 1:50,000 size Landranger maps for those who want to stick to established walks and paths.
Check out these trails & cities that offer all-ability roads and trails for individuals with restricted mobility who wish to enjoy some of the trails.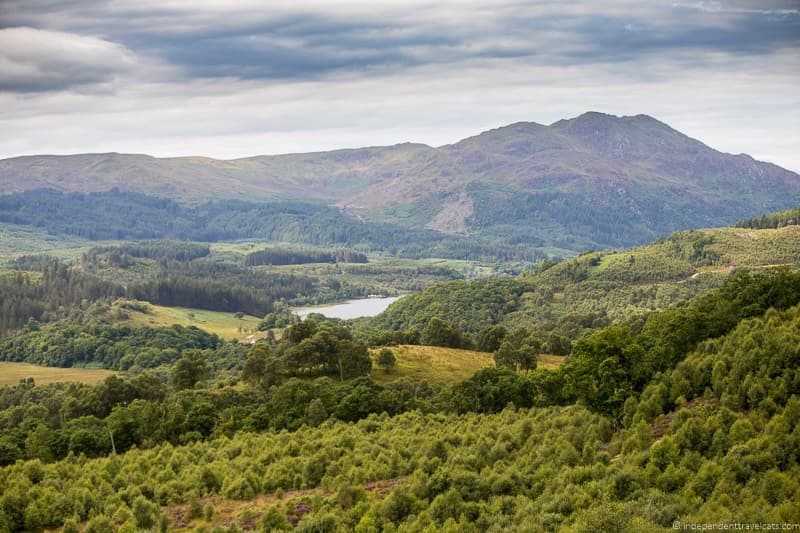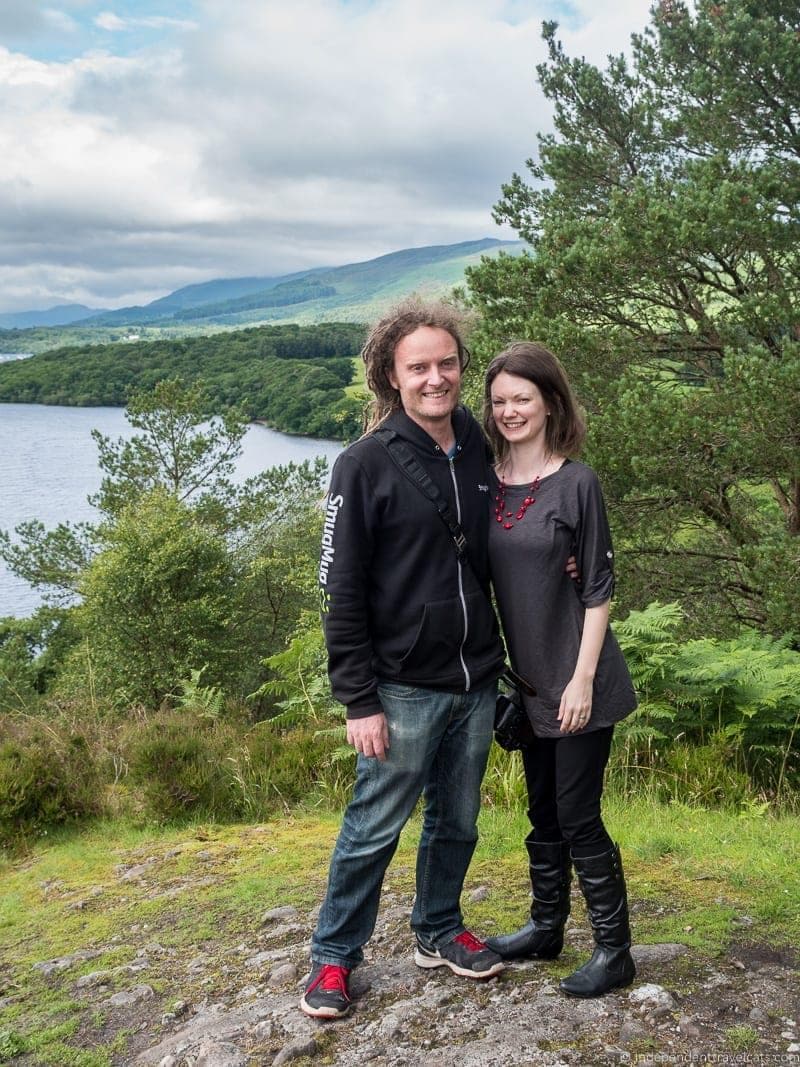 Around Loch Lomond, mountain bikers and cyclists have plenty of possibilities. Around Loch Lomond, there are a variety of cycle routes to select from, ranging from easy, generally flat tracks to more demanding mountain biking trails. The West Loch Lomond Cycle Path, which is excellent for leisure bikers and families, is one of the more popular cycle pathways.
If you don't have your own bike, you may hire one at Katrine Wheelz, Go Country, Loch Lomond Leisure, or Wheels Cycling Centre. Some of these businesses also provide guided mountain riding and cycling trips.
Many of the sightseeing cruises on Loch Lomond & Loch Katrine accept bikes, and some even include a bike rental option as part of the fee.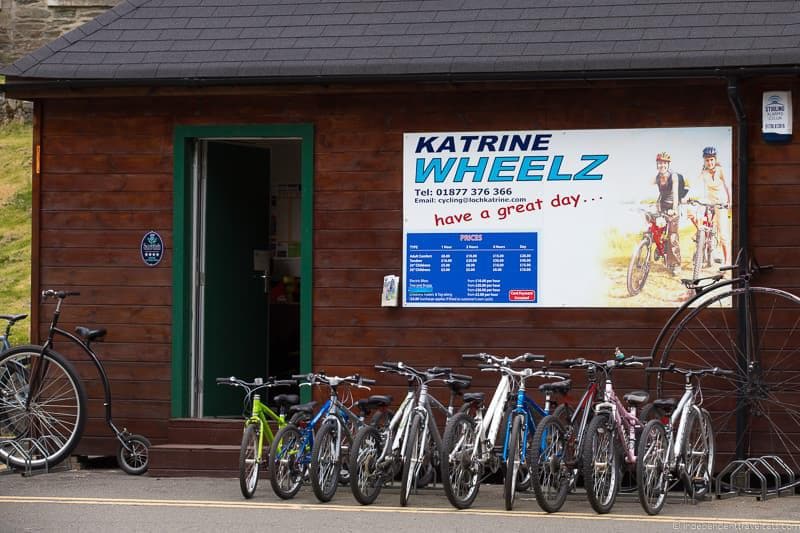 Things to do in Loch Lomond 02
Sightseeing Cruise by Boat
Exploring the surroundings on a sightseeing boat ride is one of the most popular activities for first-time visitors to Loch Lomond. Although there are other lochs in the vicinity, Loch Lomond and Loch Katrine are the most popular for boat tours.
Sweeney's Excursions, a family-run business, has been operating Loch Lomond sightseeing cruises for over 100 years, as well as a seasonal daily waterbus service & private boat charters. The Loch Lomond Steamship Service is also renovating the Maid of the Loch paddle boat, which was built in 1953 and is expected to resume voyages soon.
On Loch Katrine, you may also board the famed historical steamer Sir Walter Scott, which was built in 1900, or the cruiser Lady of the Lake.
As a lover of Sir Walter Scott's narrative poem Lady of the Lake, I couldn't visit the region without taking a voyage aboard the steamer Sir Walter Scott on Loch Katrine. Whatever cruise you take, you'll get some great views of the loch, and most provide English-language commentary and refreshments on board.
On a chilly morning, we sailed Loch Katrine, content to relax with our hot chocolate and enjoy the ride. Then it went on to The Steamship Cafe, which is just next to the pier, for a modest hot meal. Many cruises also allow you to bring your own bike or rent one so that you may return by bike or do some bicycling before getting back on the boat.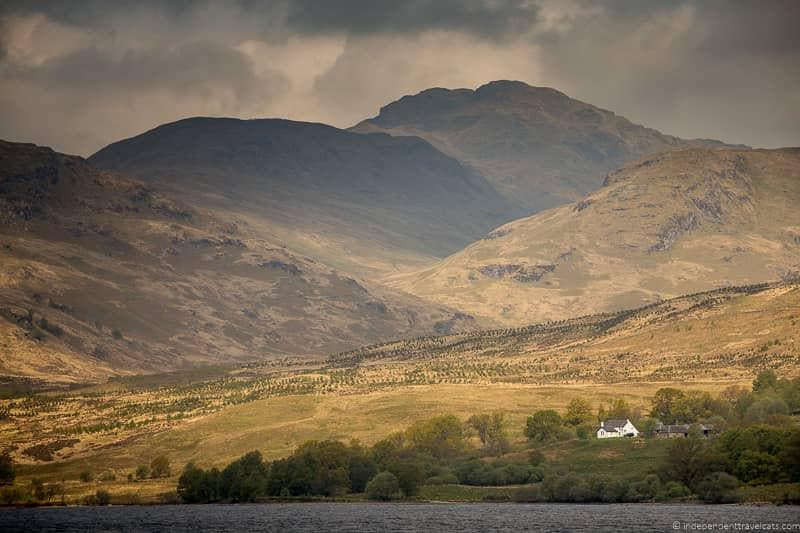 Read more:
21 Top-Rated Attractions & Things to Do in Edinburgh -Part 2