Let's see some more Attractions & Things to Do in Edinburgh.
12. St. Giles Cathedral
(Things to Do in Edinburgh)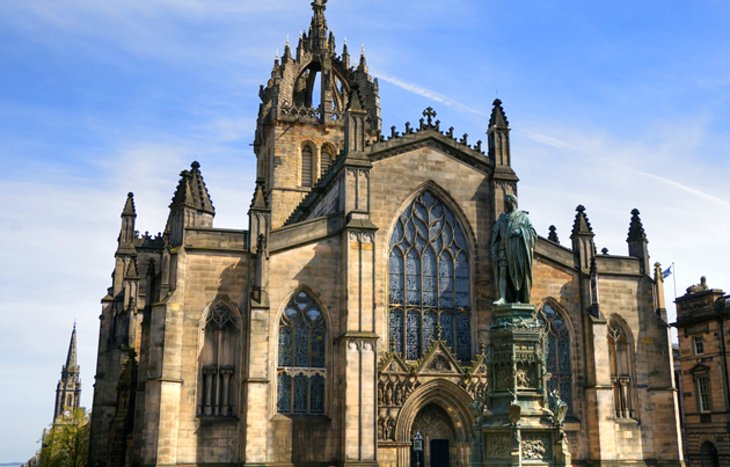 St. Giles Cathedral, commonly known as the High Kirk of Edinburgh, was founded in 1243 and is the city's main cathedral. It's also one of the city's most popular tourist destinations, with over a million visitors every year.
The existing construction, which dates from the 1300s, is renowned for its 161-foot-tall central tower and eight arched buttresses. These combine to form a massive crown (the Crown Steeple), which has become a popular picture and selfie background. Memorials to WWI soldiers, beautiful stained-glass windows, and a monument of John Knox, the Protestant Reformation's leader, are among the interior features (his former home, 45 High Street, is close by and contains a museum).
The Thistle Chapel, Scotland's oldest knightly order, is well worth seeing for its wood carvings, heraldic insignia, and seals of the "Knights of the Thistle." The chapel was created by Sir Robert Lorimer in 1911 and is an excellent example of contemporary Gothic architecture. Joining a rooftop tour or attending an afternoon choir concert are also fun activities to do when visiting the cathedral.
Address: High Street, Edinburgh
Official site: www.stgilescathedral.org.uk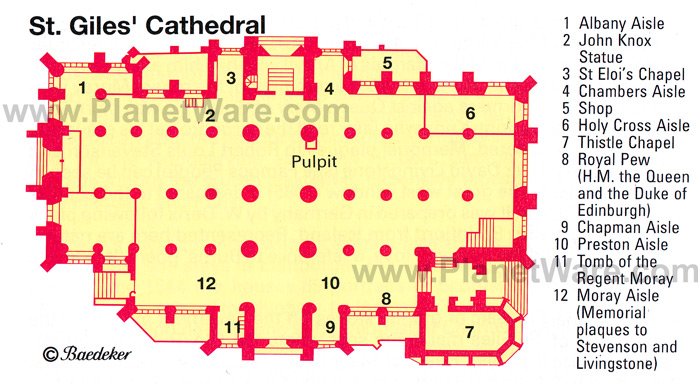 13. Tour Calton Hill and the Scottish National Monument
(Things to Do in Edinburgh)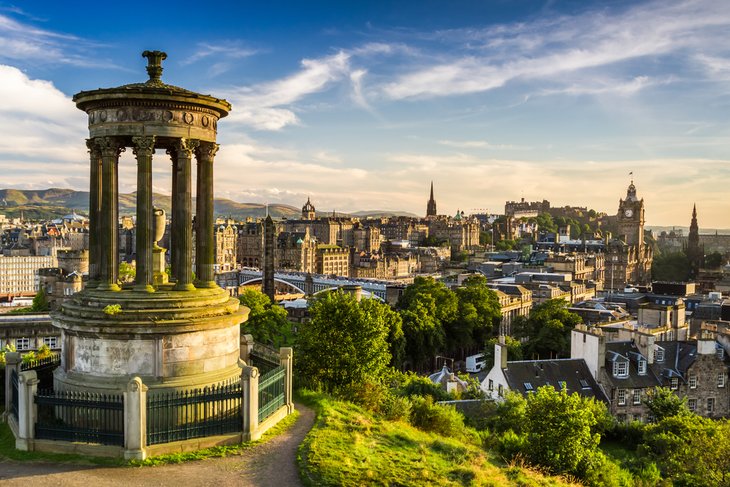 With Princes Street, the castle, as well as the Old Town silhouetted against Arthur's Seat, Calton Hill offers a panoramic perspective of the city. The Firth of Forth and the ports at Leith may be seen to the east and north. Sir Walter Scott attended the 13th-century Royal High School, which is located at the foot of the hill.
The National Monument on Calton Hill, created to commemorate the fallen of the Napoleonic Wars, is perhaps the most notable of Edinburgh's numerous memorials. The memorial was created by Henry Playfair, who was inspired by the Parthenon in Athens.
Work began in 1822, but because to a lack of funds, the project had to be abandoned. After Horatio Nelson's triumph at the Battle of Trafalgar in 1816, Nelson's Monument was unveiled.
A shrine to famous Scottish poet Robert Burns lies beside Calton Hill. Take a couple photos of the city at sunset from here for a memorable souvenir of your trip to Edinburgh.
14. The Museum of Edinburgh is a great place to learn about the city's history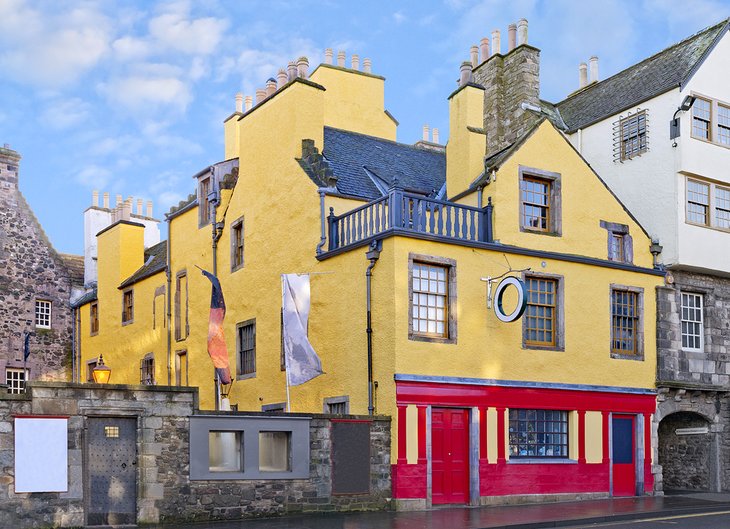 The Museum of Edinburgh, located on old Canongate, is well worth a visit for anyone interested in learning more about this fascinating city's rich and storied history. The structure, which dates from the late 1500s, is certainly worth visiting.
Its intriguing displays depict the story of Edinburgh's beginnings via antiques and authentic papers, as well as stories of its heroes & daily life. Its decorative arts collection, which includes highly produced glassware & silverware, 18th-century ceramics, and clocks, is noteworthy.
Fans of the hit TV drama Outlander should definitely pay a visit. The museum and nearby Bakehouse Close were featured in the third season of the program, and they make for a terrific selfie spot.
Address: 142-146 Canongate, Edinburgh
Official site: www.edinburghmuseums.org.uk/venue/museum-edinburgh
15. Greyfriars Church and Greyfriars Bobby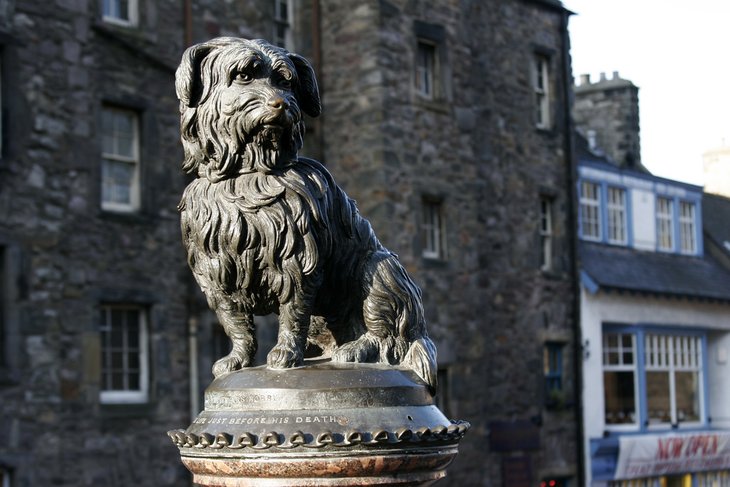 Greyfriars Church, located at the south end of charming Candlemakers Row, is a must-see in Edinburgh. The city's oldest graveyard is located here, and it is the final resting place for a number of notable Scots, including poet Allan Ramsay (1686-1758).
In 1638, the first "National Covenant" was signed here in response to Charles I's effort to impose the Anglican Church's constitution on Scotland, under which the church would be subservient to state power. James Hutton, widely regarded as the pioneer of modern geology, is buried within the Covenanters Prison.
Greyfriars Bobby is perhaps the most recognized name linked with the cathedral. This Skye terrier faithfully accompanied his master's coffin to the graveyard in 1858 and refused to leave until his death 14 years later. A kennel was created for him to stay in, and a monument of Bobby, completed in 1873, stands outside the chapel.
If you're coming on Thursday, make time to attend one of the usual afternoon concerts. There is a museum on the premises, & guided tours are provided.
Address: 1 Greyfriars, Edinburgh
Official site: www.greyfriarskirk.com
16. Edinburgh Zoo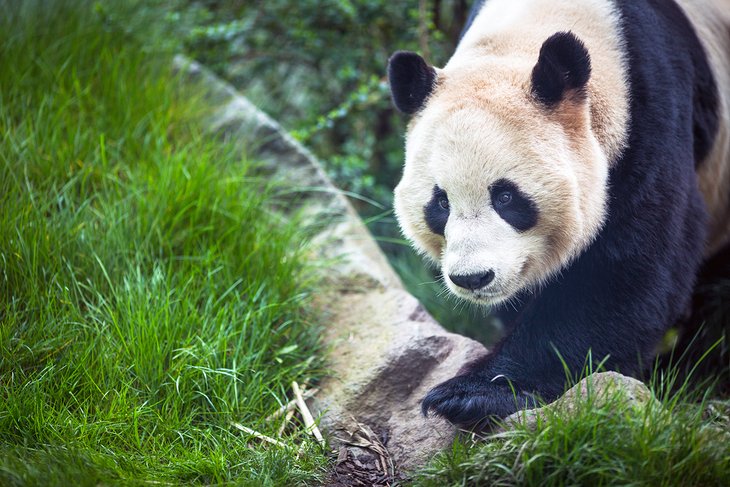 Edinburgh Zoo was founded in 1913 on 82 acres of property on the outskirts of Edinburgh and is now one of the most popular attractions for families visiting the city.
The zoo has a wide range of animals from all over the world, some of which were born and grown here thanks to its successful breeding efforts. Edinburgh Zoo is the first zoo park in the United Kingdom to include koalas and pandas, as well as being the first to breed penguins. A troop of chimpanzees & wallabies, as well as an exhibit of smaller critters like frogs and insects in a section named "Wee Beasties," are among the other "star" animals.
Those looking to expand their zoo experience may take part in a range of special activities and animal engagement options, such as the popular "keeper experiences," which give visitors a fun behind-the-scenes peek at animal care.
The "Animal Antics" presentations are very entertaining, since they give intriguing insight into the training & care of a range of animals. There's also a lovely garden to explore, as well as a gift store and a variety of casual dining alternatives.
Address: Royal Zoological Society of Scotland, 134 Corstorphine Road, Edinburgh
Official site: www.edinburghzoo.org.uk
17.The Childhood Museum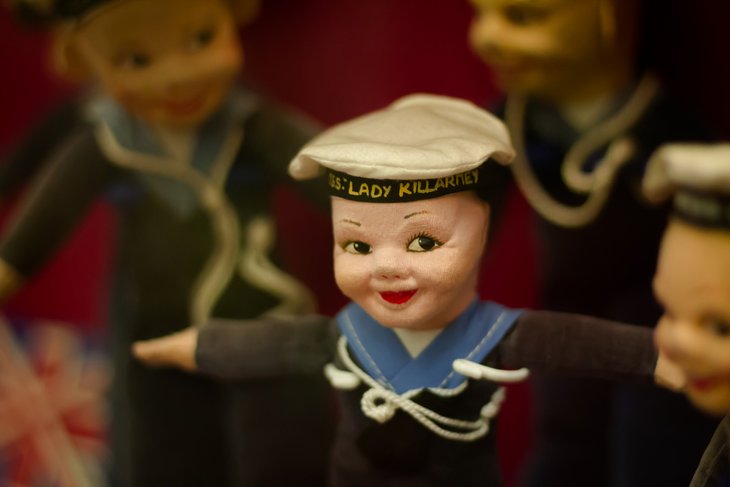 The Museum of Childhood has remarkable collections of vintage toys from all across the world, including model railways, dolls, and games. But it's more than simply an old toy store (as much fun as they are). The museum, which debuted in the early 1900s as the first of its type, looks at various elements of growing up, including a lighthearted look at schooldays, fads, and clothing.
A re-creation of a Victorian cityscape with outdoor toys, as well as the ability to dress up in period clothes and play the types of games our forefathers would have loved, add to the realism.
Address: 42 High Street, Edinburgh
Official site: www.edinburghmuseums.org.uk/venue/museum-childhood
18. Edinburgh's Science Centre's Dynamic Earth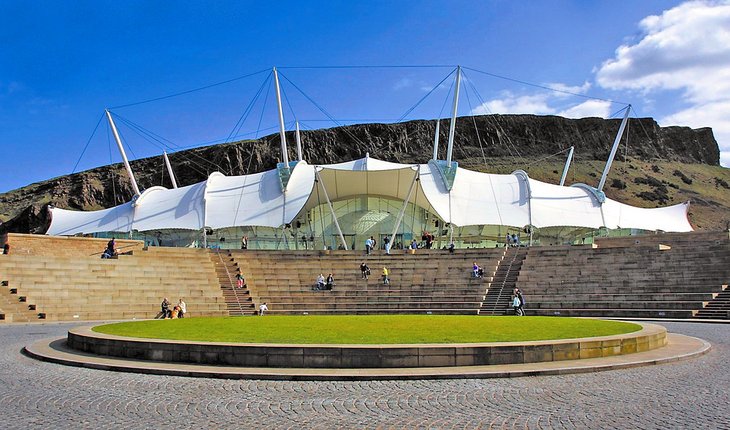 Dynamic Earth is a multimedia exhibition that takes guests on a 500-million-year trip through the history of the planet. Its exhibits faithfully recreate natural catastrophes such as volcanoes, tropical rainstorms, & glaciers using high-tech gadgetry and exceptional special effects.
This fascinating scientific center, located at the foot of Arthur's Seat near Holyrood Park, is situated in an ultra-modern tent-like structure and is especially enjoyable for youngsters. It's also as exciting as it is informative, owing to amenities like the outstanding 360-degree Showdome with its 3D movies.
The museum's newest feature is a 4D adventure flight simulator, which allows visitors to "fly" through time and space to learn about evolution as well as the diversity of the world's climates.
Address: Holyrood Road, Edinburgh
Official site: www.dynamicearth.co.uk
19. Pay a visit to the Mary King's Closet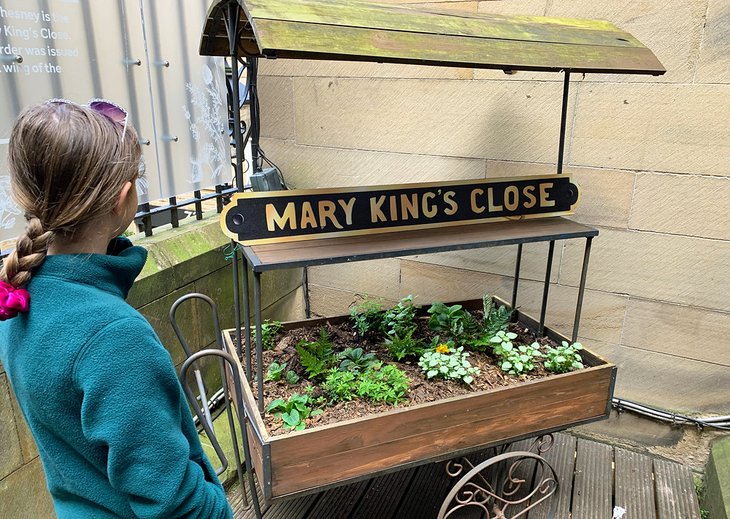 The Real Mary King's Close, one of Edinburgh's newest attractions, provides a unique peek inside one of the Royal Mile's oldest portions.
Mary King's Close, which was partially destroyed in the 1700s to make space for the Royal Exchange, was buried and closed beneath the historic Old Town district. This maze of small alleys, now underground, was once a bustling area dotted with tenement houses and has long been the subject of ghost stories and murders.
Visitors may now participate in entertaining excursions guided by costumed interpreters that take them to some of the best preserved regions of this fascinating underground world. Along the trip, you'll hear how, according to folklore, 300 inhabitants were shut up and forgotten about during the epidemic.
Displays and displays are also utilized to demonstrate what the region would have looked like in the 17th century, as well as to share insights about living in the period. (Editor's note: Advance reservations are strongly advised, particularly during the busy summer season.)
The Edinburgh Vaults, a network of underground storage rooms established in the 1780s, also provide ghost tours. The famed Edinburgh Dungeon, another underground site, is located on East Market Street and gives visitors a sense of medieval life.
Address: Warriston's Close, 2, High Street, Edinburgh
Official site: www.realmarykingsclose.com
20. John Knox House & Scottish Storytelling Centre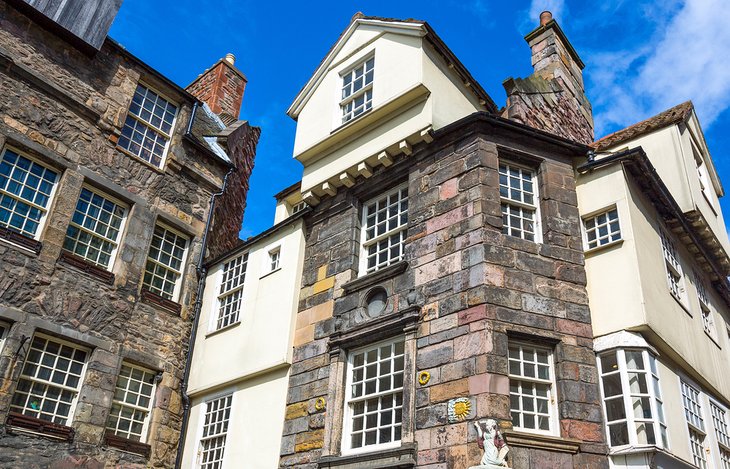 The John Knox House & Scottish Storytelling Centre attraction, located on the Royal Mile a short distance from the castle, is a pleasure for anybody interested in Scotland's rich cultural past. It was constructed in 1470 and is supposed to have formerly been the house of the protestant reformer for whom it is named.
Exploring the exhibits & displays connected to the Scottish Reformation, a significant time in the country's history, is a highlight of a visit. A well-preserved hand-painted ceiling from this time, as well as sculptures from the 1800s, are other significant elements. There are guided tours available.
The Scottish Storytelling Centre, which lies adjacent, is well worth a look. This popular venue, which bills itself as a "haven for Scotland's stories," holds regular concerts by musicians and performers, as well as readings by prominent Scottish authors. There are also a range of classes and learning opportunities for people of all ages. Book a customised story-telling session or workshop with one of the venue's experienced storytellers for a genuinely unforgettable experience. There is also a café on the premises.
Address: Scottish Storytelling Centre, High Street, Edinburgh
Official site: www.scottishstorytellingcentre.com/john-knox-house/
21. The Surgeons' Hall Museums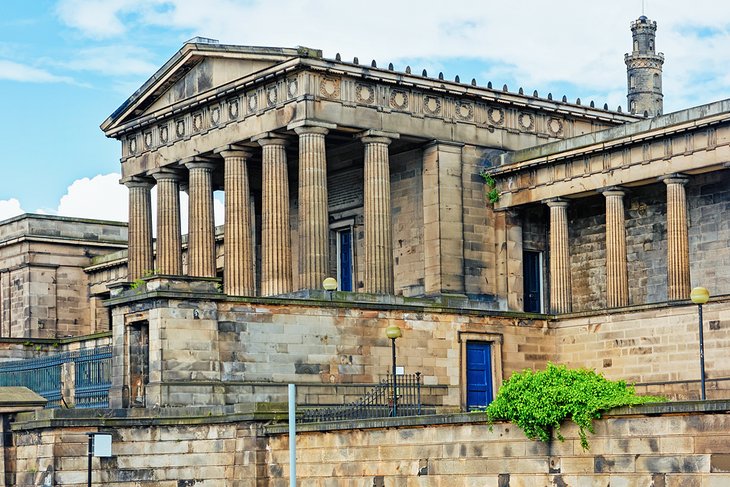 The Surgeons' Hall Museums are three intriguing sites in one, all of which relate with significant medical advances and treatments. Wohl Pathology Museum, History of Surgery Museum, and Techniques and Technologies Dental Collection are among them.
These intriguing museums, housed in the majestic Royal College of Surgeons building, include collections of instruments and materials related to medicine and surgical techniques. Workshops and other learning opportunities are routinely conducted here, as are themed special events such as Halloween and Christmas.
Address: Nicolson Street, Edinburgh
Official site: https://museum.rcsed.ac.uk
Where to Stay for Sightseeing in Edinburgh
If you're visiting Edinburgh for the first time and want to see everything there is to see in this beautiful part of Scotland, the city center, particularly the areas of Old Town, which includes the Royal Mile, and New Town, which includes the fabulous shops of Princes Street, is a great place to start. The West End, which is more cheap, is also a popular and handy spot to stay. Edinburgh Castle, the Palace of Holyroodhouse, and Holyrood Abbey, as well as museums, galleries, and restaurants, are all within walking distance of these neighborhoods. In these central places, below are some highly rated hotels:
Luxury Hotels:
The Balmoral Hotel, located in one of Edinburgh's most scenic areas, is undoubtedly the city's most opulent hotel. Its bright, contemporary-styled rooms and suites include exquisite marble bathrooms and a superb breakfast, and are just two minutes' walk from Waverley railway and near to Edinburgh Castle. A fine-dining restaurant, afternoon tea, a full-service spa, an indoor swimming pool, and a fitness center are among the amenities.
Cheval Old Town Chambers, located only steps from the Royal Mile, provides exceptional value, especially for families and extended-stay tourists, with its beautiful contemporary flats. Each is distinct, with characteristics such as exposed 15th-century stone and gabled ceilings. A 24-hour front desk, concierge services, laundry facilities, and baggage storage are available.
The Sheraton Grand Hotel & Spa is an excellent choice of luxury lodgings for individuals who desire a large chain hotel. Its beautifully-appointed rooms, which are only a 10-minute walk from Edinburgh Castle, have media centres and glass-walled bathrooms, as well as complimentary Wi-Fi. There are also larger suites available (be sure to request one that overlooks the castle). A large indoor pool and a full-service rooftop spa are among the hotel's attractions.
Mid-Range Hotels:
The Inn on the Mile, located on the Royal Mile in a historic old bank building, provides great-value, trendy rooms with iPod docks and magnificent city views, all within a five-minute walk of the castle and Princes Street. This quaint boutique hotel also has a restaurant that is well-known among visitors and locals for serving delicious locally produced cuisine, including freshly caught seafood.
The Ibis Styles Edinburgh Centre St. Andrew Square, located in the center of Edinburgh New Town, has vibrant, colorful décor throughout, luxurious beds, and a delicious breakfast (some pet-friendly rooms are available). The hotel's kids activities are popular with families, and it's only a 12-minute walk from the Royal Mile.
The Premier Inn Edinburgh City Centre (Princes Street) Hotel is another fantastic mid-range chain choice in the city, with clean, light rooms with comfy mattresses and furnishings. The castle and the Royal Mile, as well as Edinburgh's major museums and galleries, are all within easy walking distance. The hotel's restaurant offers spectacular views of the castle.
Budget Hotels:
The high-value The Travelodge Edinburgh Central Princes Street is conveniently located across from the Edinburgh-Waverley railway station, near shopping, restaurants, and the Royal Mile. This inexpensive hotel is popular with families since it offers clean, comfortable rooms with free Wi-Fi & HD TVs.
The Cairn Hotel Edinburgh, which is also popular in this category, has tiny, clean rooms in the theater district and is less than a 10-minute walk from the city center. There includes a breakfast buffet, as well as a lounge and coffee shop.
Regent House Hotel provides a combination of brightly designed guest rooms and family rooms with historical furnishings, soft beds, wide screen TVs, and free Wi-Fi, about a 15-minute walk from the Royal Mile. A 24-hour front desk, baggage storage, and a full complimentary breakfast buffet are among the amenities.