Gothenburg as well as the West Coast of Sweden have been a hotspot for foodies in recent years. International visitors are flocking to the area because of its world-class seafood, award-winning restaurants, & breathtaking coastline.
Gothenburg, or Göteborg as it is known in Sweden, is the country's second biggest city, yet it is significantly different from its larger sibling, Stockholm. The residents of Gothenburg are immensely proud of their city, and there is a fierce rivalry between Stockholm, to the north, and Gothenburg, to the south. Gothenburg has a more European vibe than Stockholm, which is 467 kilometers northeast. The temperature is milder, and al fresco eating begins a bit earlier in the year. All of this is scarcely unexpected, given that Frederikshavn, Denmark, is only three and a half hours away by boat.
Read through our list of top attractions and interesting things to do in Gothenburg to discover more about this charming Swedish city.
1. Ride a Roller Coaster at Liseberg Amusement Park
(Things to Do in Gothenburg 01)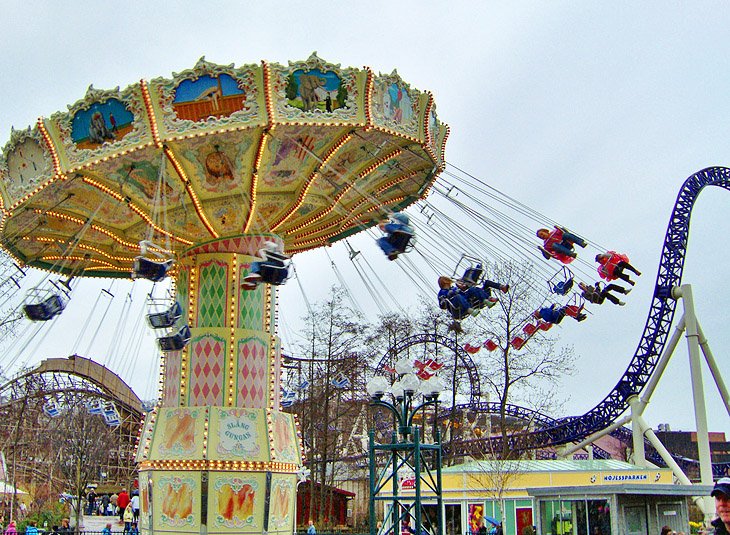 Around 40 different attractions and rides will keep you entertained for hours, including AtmosFear, Europe's highest free fall experience, and the award-winning wooden roller coaster Balder. The Liseberg Wheel offers spectacular views of the city, while the Helix roller coaster is another popular attraction. During the summer, there's also wonderful cuisine, music, activities, and hundreds of thousands of flowers in bloom. Another popular time to visit is around Halloween, when the park is decked up in costumes.
Address: Örgrytevägen 5, 41251 Gothenburg
Official site: www.liseberg.com
2. Stroll in Slottsskogen Park (Things to Do in Gothenburg 02)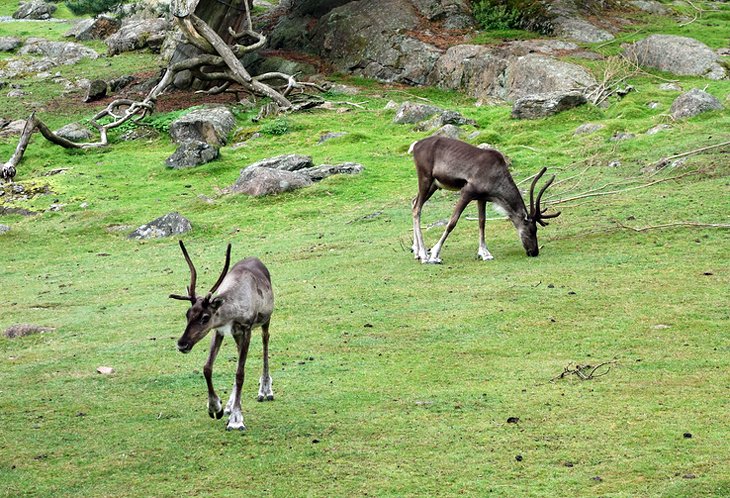 A stroll around the lovely 338-acre Slottsskogen, a green park and mini-zoo situated in the center of the city, is one of the greatest free things to do in Gothenburg for both citizens and visitors. It's also called as "Castle Park," and it's a great spot to take the whole family. Moose, seals, penguins, elk, & deer are just a few of the creatures you'll encounter at the zoo, and youngsters can take pony rides and snuggle farm animals in the petting zoo from April to September.
Many visitors come to relax and stroll around the calm parklands and wild maple, beech, and oak woodlands. Other popular activities include roller skating, riding, running, and miniature golf. The park contains cafes and also well children's playgrounds, as well as concerts and events, including the renowned Way Out West music festival in the summer.
The Gothenburg Museum of Natural History, a prominent Gothenburg attraction known for its dioramas of creatures from all over the world, is located on the park's border.
Address: Slottskogspromenaden, 414 76 Göteborg
Official site: https://goteborg.se/wps/portal/enhetssida/slottsskogen/in-english/
3. Outdoor Adventures in the Southern Archipelago of Gothenburg
(Things to Do in Gothenburg 03)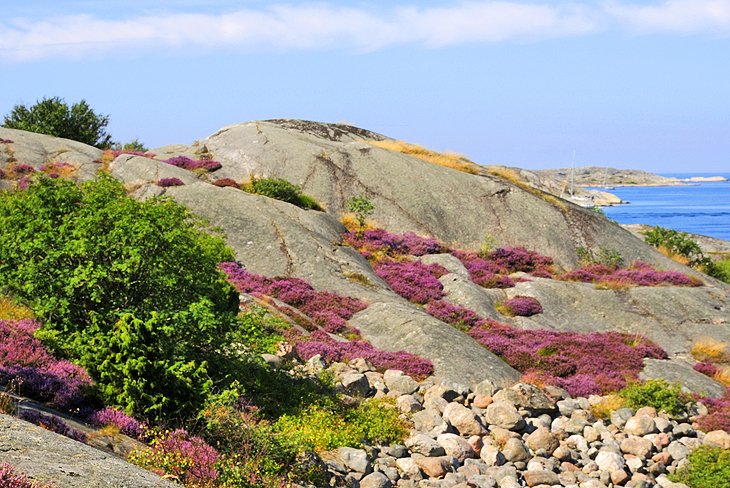 Charming towns, breathtaking landscapes, and clean beaches are all within a short distance of the city. Seal safaris, sailing, lobster fishing, sea-angling, & boat tours are just a few of the activities that lure tourists in the southern area of the Gothenburg Archipelago (Skärgrden). Best of all, there are regular ferry connections to almost everywhere you want to travel.
The southern islands, which can be accessed by ferry from Saltholmen, are still car-free, making them ideal for bikers and hikers. Styrsö Island, with four charming towns and a population of roughly 1,400 people, is a genuine pleasure. Byn, which literally means village, is the oldest settlement, dating back to 1752. There's also a post office, cafés, stores, a hostel, and a restaurant, as well as lots of fishing and swimming opportunities.
4. Visit the Gothenburg Botanical Garden to reconnect with nature
(Things to Do in Gothenburg 04)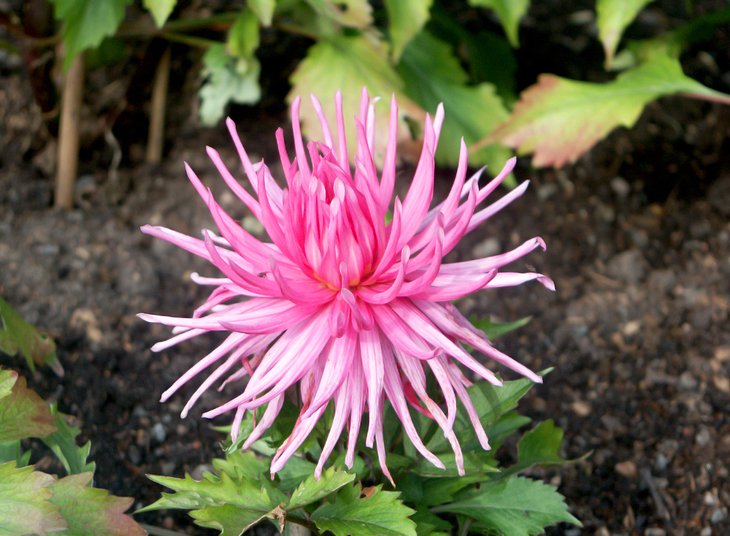 The calm 432 acres of Gothenburg Botanical Garden (Botaniska) is a lovely spot to chill in between viewing the city highlights. This quiet sanctuary was built in 1916 and is one of Europe's largest botanical gardens. It is part natural reserve and arboretum, with walking routes winding between the trees, and part manicured gardens. It's a lovely site to explore, with over 16,000 distinct plant varieties, including some quite rare kinds.
The Japanese Glade, the bright Rhododendron Valley, and the rock garden with the calming sounds of a cascade are all highlights. In the greenhouses, orchids and other exotic plants thrive, and you may even view a rare Easter Island tree that is extinct in the wild. The park is especially lovely in the spring and summer, when the trees are covered with beautiful blossoms.
Address: Carl Skottsbergs gata 22A, 413 19 Göteborg
Official site: www.botaniska.se/
5. Museum of Art in Gothenburg (Goteborgs Konstmuseum) (Things to Do in Gothenburg 05)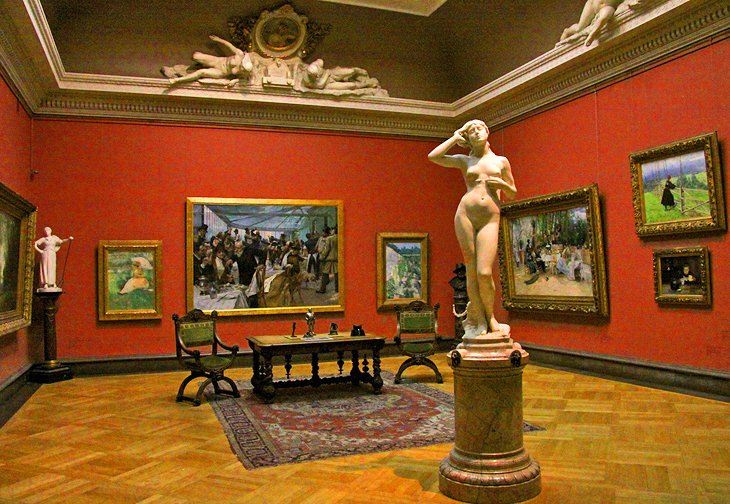 The Gothenburg Museum of Art (Goteborgs Konstmuseum) houses one of the best collections of art in Northern Europe. The collection includes works from the 15th century to the present day, with a focus on Nordic art. Carl Larsson, Edvard Munch, Anders Zorn, Picasso, Chagall, Monet, Rembrandt, and many more are among the artists shown here.
Temporary exhibitions, family activities, talks, seminars, guided tours, a store, and a café are all available at the museum. The picture displays at the museum's Hasselblad Centre are also worth visiting. The yearly Hasselblad Award Winners Exhibition is a highlight. The City Theatre & Art Deco Concert Hall are right next door.
Address: Götaplatsen, 41256 Gothenburg
Official site: https://goteborgskonstmuseum.se/en/
6. Explore the Haga Historic District
(Things to Do in Gothenburg 06)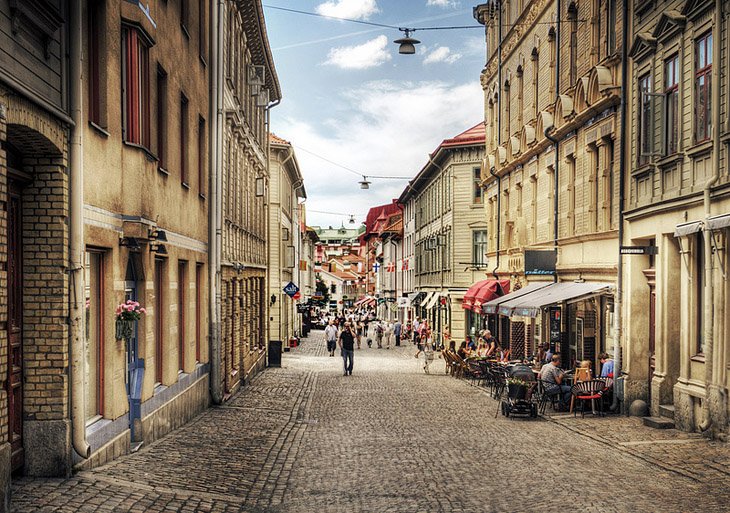 Haga, on the city's west end, is one of Gothenburg's oldest neighborhoods, dating from the mid-seventeenth century. Stroll through Haga Nygata, a picturesque area surrounded with well maintained timber homes, boutique stores, and inviting cafés.
Café Husaren serves one of the world's largest cinnamon buns (Kanelbullar), Haga Bathhouse has a spa and restaurant, and Sjöbaren restaurant serves fresh fish. Don't miss Bräutigam's, which has been making chocolate for almost 140 years. Skansen Kronan, located in the southeast, offers a panoramic view of the city. Head to Pustervik, just outside Haga, for some live music as the evening draws in.
7. The Garden Society (Trädgårdsföreningen)
(Things to Do in Gothenburg 07)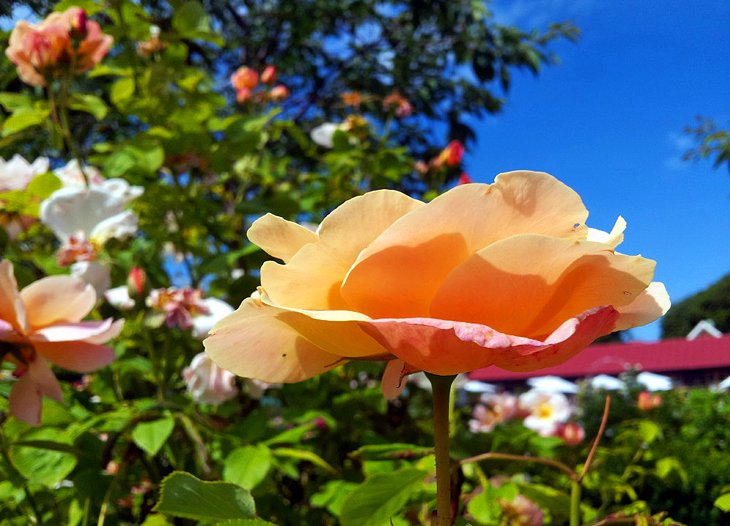 The Garden Society of Gothenburg (Trädgrdsföreningen) is one of Europe's most beautifully maintained 19th-century parks, located in the centre of the city. You may take a stroll around the park's undulating lawns, exotic flora, and historic structures, many of which date back to the park's founding in 1842.
The wooded gardens and superb rose collection are a visual feast, while the beautiful glass and cast-iron Palm House in the park's center was inspired by London's famed Crystal Palace and has been a popular attraction since 1878. A fantastic playground with swings, slides, & secret routes to explore is available for the youngsters. There are restaurants and cafés on site, as well as concerts and events throughout the year.
Address: Slussgatan 1, Gothenburg
Official site: http://tradgardsforeningen.se/wps/portal/enhetssida/tradgardsforeningen/english
8. Universeum invites you to explore the universe
(Things to Do in Gothenburg 08)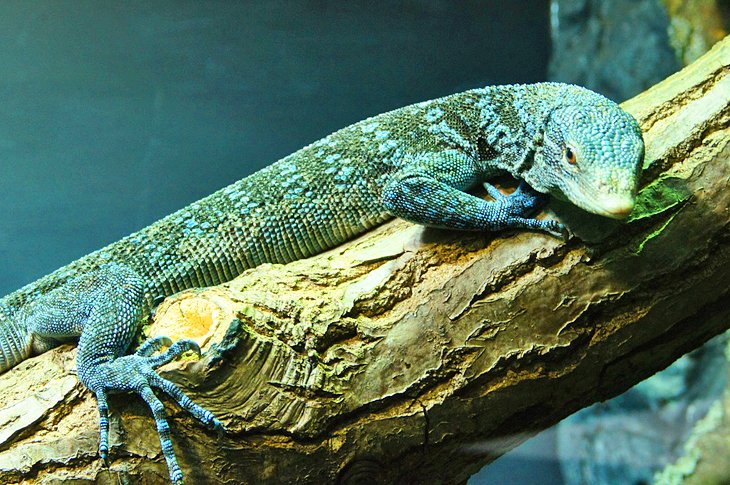 Universeum, located in the heart of Gothenburg, is the Nordic nations' largest scientific center and a terrific day out for the whole family. The aquariums are among Europe's largest. Explore the indoor rainforest or embark on a safari to see lizards, birds, insects, sloths, as well as a variety of monkey species up close.
The ocean tank is home to a variety of sharks, with the sand tiger shark being the biggest. You can also witness moray eels and swordfish, as well as get up up and personal with enormous rays when they surface. Other enjoyable activities include visiting the space museum and the job lab, where children may dress up and try out various occupations.
Address: Södra vägen 50, 40020 Gothenburg
Official site: www.universeum.se/en/
9. Take in the sights from Skansen Kronan
(Things to Do in Gothenburg 09)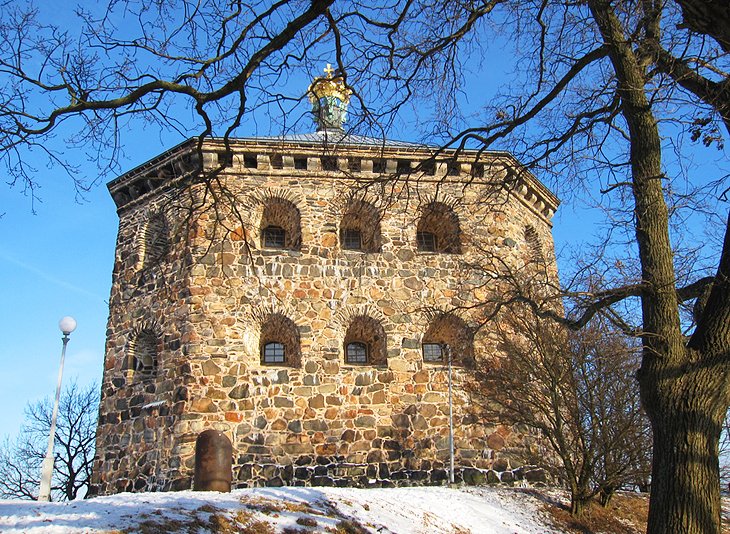 Skansen Kronan fortress, a short walk from the city's old Haga quarter and up a steep flight of stairs, gives magnificent views of the city as well as a peek of Swedish history. The stronghold was completed in 1697 to guard against the possibility of Danish assaults from the south. Gothenburg, on the other hand, was never assaulted in this manner, and the guns inside have been inactive for generations.
During the nineteenth century, the structure was used as a jail, then as a private house, and finally as a military museum in the twentieth century. The location now includes a restaurant and a meeting center. A summer café serves home-baked cakes, pastries, & ice cream in the ancient army barracks close to the tower.
10. Feskekörka: The Fish Market
(Things to Do in Gothenburg 10)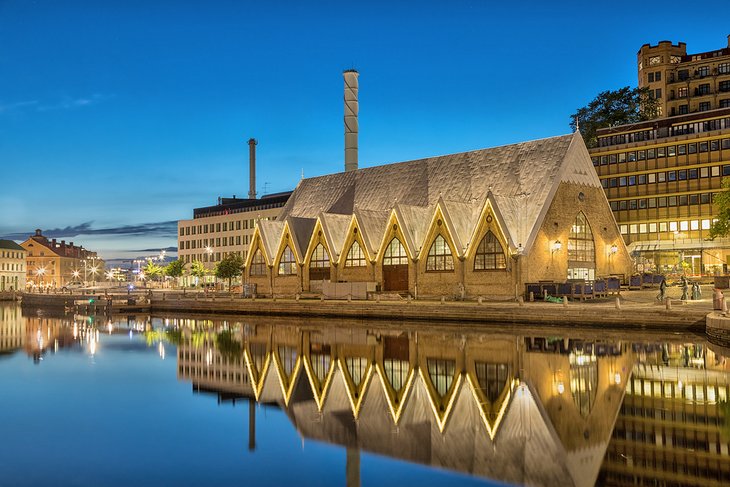 Gothenburg is known for its seafood, so what better way to get to know the city than by dining like a local? The church-like Feskekörka, which literally means "fish-church," was erected in 1874 as a test to discover if a single construction could survive without supports. Fortunately, it appears to have worked thus far.
There are a variety of artisan fishmongers & superb eateries inside. If you're self-catering, you're in for a treat because there are a variety of seafood delights freshly landed on the day. If not, get some take-out shrimp and relax by the canal, or book a table at Restaurant Gabriel upstairs.

Fisktorget 4, 411 20, Gothenburg, Sweden
11. Visit Nya lvsborg Fortress via boat
(Things to Do in Gothenburg 11)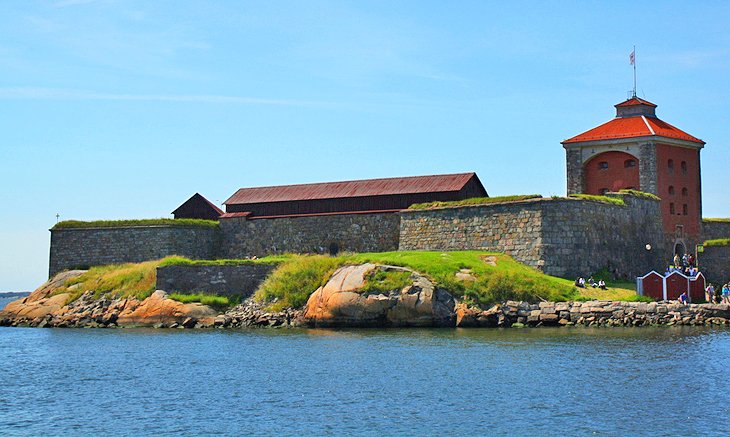 Älvsborg, located on the harbor inlet, is possibly Sweden's best-preserved fortress. Known for repelling the Danes during the 1717-1719 battle, the castle was repeatedly besieged but never taken. It is now one of Gothenburg's most popular boat trips.
The journey includes a dramatic historical guided tour that is both educational and entertaining. The boat ride takes around 30 minutes round trip. A café, a tiny handicraft shop, meandering walkways, and picturesque scenery may all be found on the island.
The onboard guided tour is aired via loudspeakers in Swedish and English. The dramatized fortress tour is also available in Swedish and English, although only on certain occasions in July and August.
Address: Nya Älvsborgs Fästning, 426 76 Västra Frölunda, Gothenburg
Official site: www.stromma.se/en/gothenburg/excursions/alvsborg-fortress/
12. Magasinsgatan's shopping area
(Things to Do in Gothenburg 12)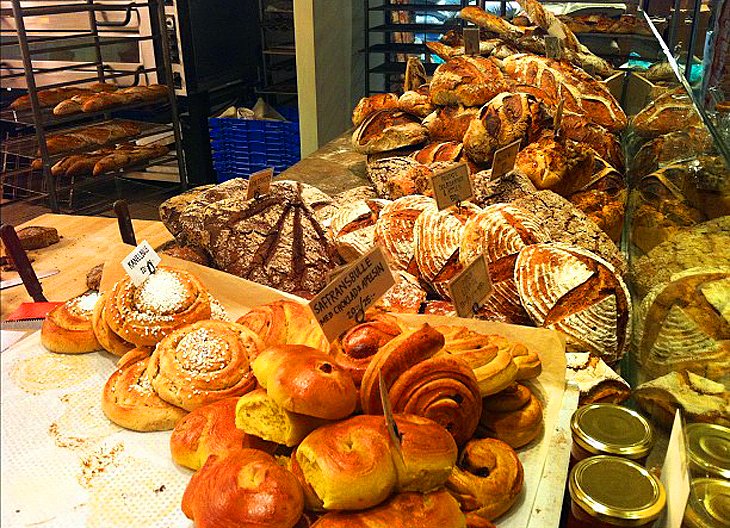 The stylish, lively neighborhood surrounding Magasinsgatan in central Gothenburg was formerly a warehouse sector and is definitely worth a visit. Grab a coffee and a bite to eat, or go shopping for everything from interior design to vintage apparel. There are several gourmet and traditional eateries to choose from.
Strömmingskluckan serves herring with mashed potatoes & lingonberry sauce for a true flavor of southern Sweden. The district is located at the end of Kungsgatan near the city center. Walking is the most convenient mode of transportation if you are staying downtown. Alternatively, you may get to Grönsakstorget or Domkyrkan by tram or bus.