Below are some of best attractions and things to do in Nottingham.On several hills on the north bank of the River Trent stands Nottingham, the county seat of Nottinghamshire. The city is well-known for its excellent lace and has a long history as a manufacturing and commerce base.
More recently, it has developed into a well-liked cultural hotspot with a variety of attractions, including two sizable theaters and a number of art galleries. It also hosts a lot of wonderful festivals and events, with the annual Nottingham Goose Fair being one of the most well liked.
Nottingham, known as the "Queen of the Midlands" for its wide avenues and lovely parks including the Arboretum, Embankment, and Colwick Park, is a perfect starting point for exploring the surrounding Sherwood Forest, the fabled home of Robin Hood. In fact, there are depictions of this most well-known of English folk heroes all around the city, and even though his formerly large woodland hangout has significantly shrunk, it still gives the city a truly distinctive atmosphere.
Read our list of the top attractions and things to do in Nottingham to find out more about what is unquestionably one of the best places to visit in England.
1. Old Market Square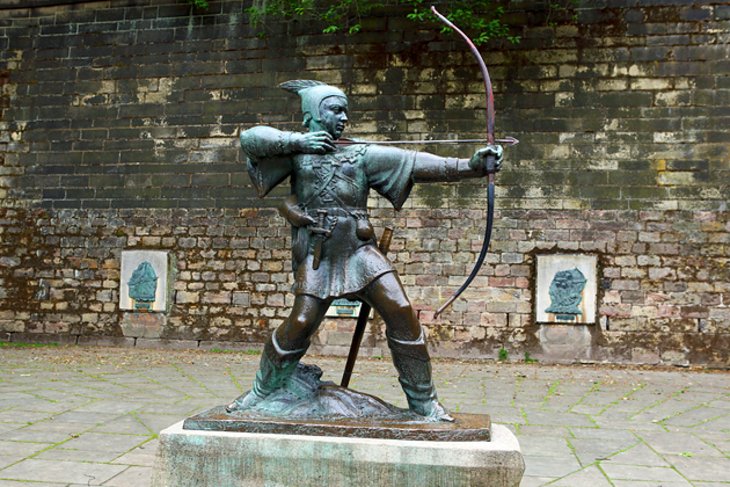 The historic district of Nottingham is home to a number of significant tourist attractions. The Nottingham Tourism Centre, a vital first stop before exploring the city, is located in Old Market Square, the largest such public space in England. The Neoclassical Council House, which is capped by an impressive dome, is located on the east side of the plaza.
Be sure to stop by the Nottingham Playhouse to see the amazing Sky Mirror while exploring the city's historic district. This 19-foot-wide stainless steel dish, designed by sculptor Anish Kapoor, points skyward and offers a distinctive view of the sky above.
The Nottingham Speaker's Corner is also noteworthy since it was the first place of its kind outside of London. There is also the impressive Guildhall nearby.
Location: Smithy Row, Nottingham
2. The Lace Market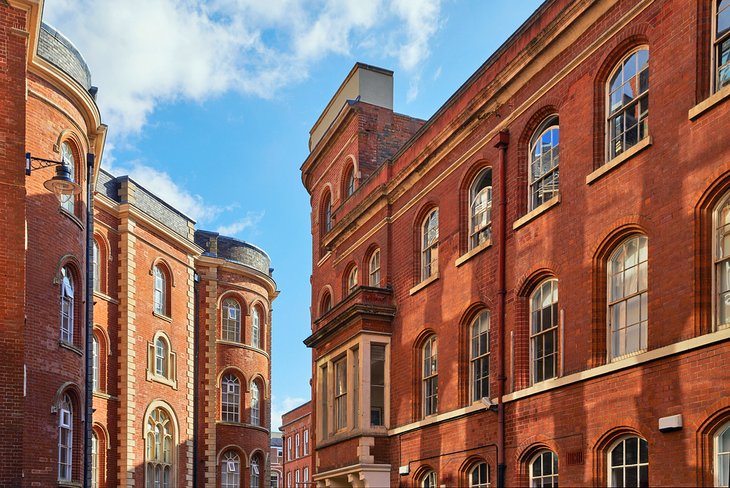 The old Lace Market is a short stroll from the Old Market Square. This lovely district, which was formerly the center of the British lace industry, is now preserved as one of the most significant heritage zones in the city. These formerly red brick warehouses and exhibit spaces are now home to a variety of stores, eateries, boutique hotels, and yes, lace producers.
In addition to these enjoyable activities, the area is also home to some of the best sightseeing possibilities in the city, such as a trip to the National Justice Museum, which is housed in a former courthouse. The Nottingham Tourist Centre has wonderful walking tours of the Lace Market that can be scheduled.
3. Nottingham Castle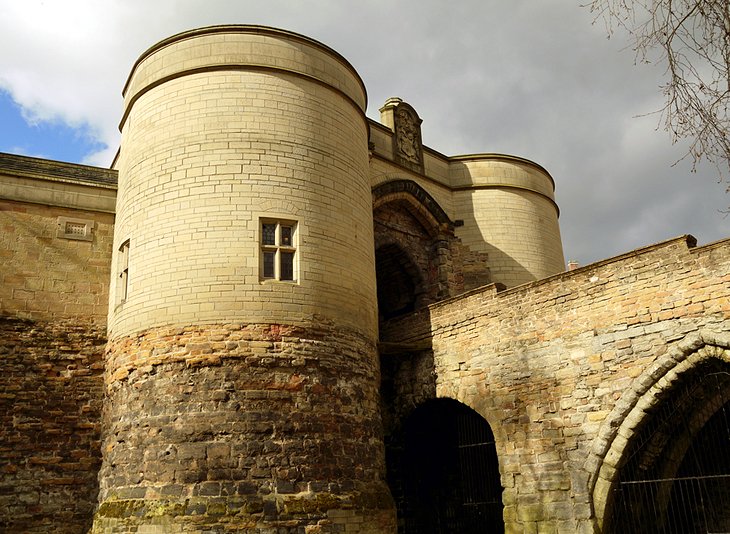 Excellent views of the city may be seen from Nottingham Castle, which is also known for the bronze statues of Robin Hood and his Merry Men by Nottingham-born sculptor James Woodford. The ancient castle, which was destroyed by Parliamentary forces in 1651, was replaced by the Duke of Newcastle's Italian-style residence.
The Sherwood Foresters Military Museum, which houses an amazing collection of medals and regimental costumes, and the Nottingham Castle Museum and Art Gallery are two of its significant collections that are currently housed there. Beautiful Anglo-Saxon brooches from the sixth century, medieval ceramics and carvings made of alabaster, and stoneware from the 17th and 18th centuries are just a few of the treasures found in the latter.
Moreover, there is an ethnographic gallery (including jade jewelry from New Zealand, Burmese bronze statues, and Indo-Persian steelware). Charles le Brun, Richard Wilson, William Dyce, Marcus Stone, and Ben Nicholson are among the artists whose works are shown in the Long Gallery's image collection.
A short distance away at Brewhouse Yard lies the Museum of Nottingham Life, which is well worthwhile visiting. The displays inside of this group of 17th-century cottages depict Nottingham's history.
Address: Lenton Road, Nottingham
4. The City of Caves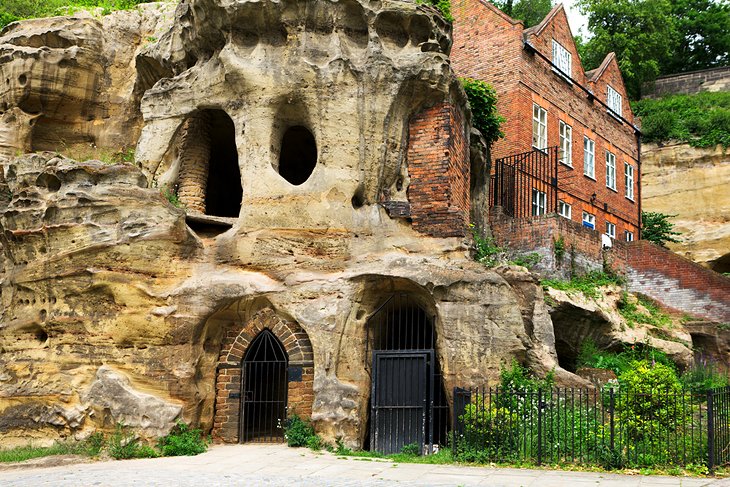 The City of Caves attraction includes Mortimer's Hole, which gets its name from Roger Mortimer, Queen Isabella's lover and Edward II's wife. Under Nottingham, there are a total of more than 450 caves, making them the largest known group of caves in the nation.
Location: Garner's Hill, Nottingham
5. National Justice Museum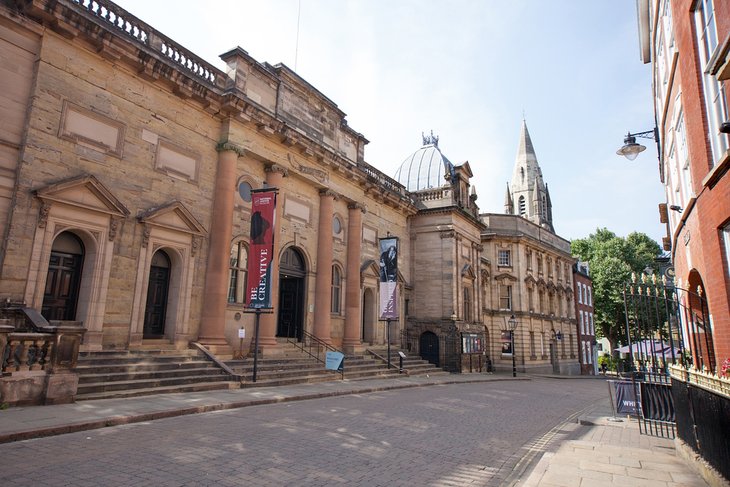 The former court and jailhouse is now home to Nottingham's National Justice Museum. One of the biggest ice skating rinks in the nation is the National Ice Centre. Visit the Robin Hood exhibits at Nottingham Contemporary, a gallery of contemporary art.
Address: High Pavement, Nottingham
6. Theatre Royal & Royal Concert Hall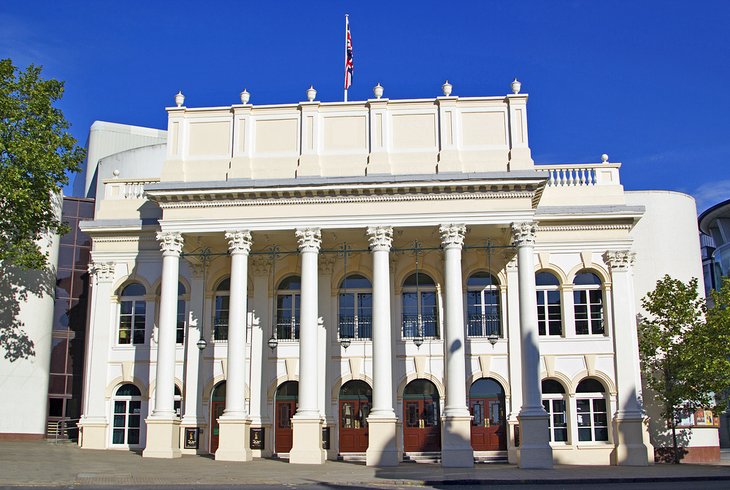 Nottingham's Theatre Royal has served as the center of the city's social and entertainment life since 1865. This historic structure, which was first erected in 1865, has grown in in size and use. The theatre now serves as the focal point of a cultural complex that also houses the more contemporary Royal Concert Hall.
Address: Theatre Square, Nottingham
7. Highfields Park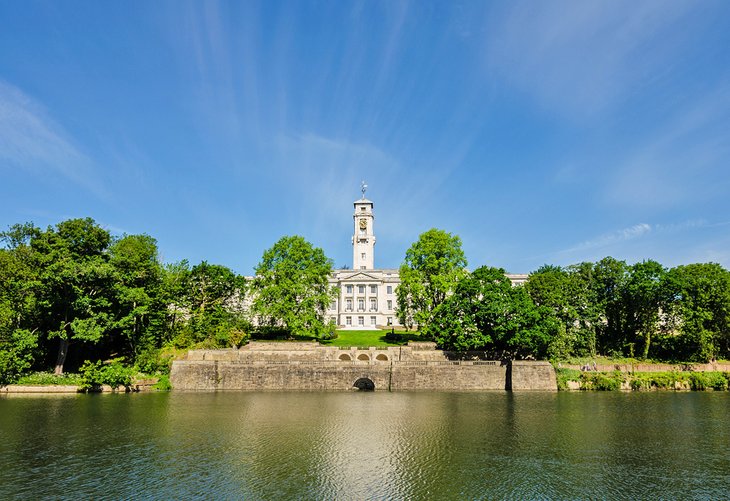 52 acres of magnificent green space filled with exotic trees and flora make up Highfields Park. Beautiful gardens and some of Nottingham's most well-known festivals may be found at the Arboretum. The nearby Church of St. Mary the Virgin is renowned for its Victorian glasswork.
Address: University Boulevard, Lenton, Nottingham
8. Green's Windmill and Science Centre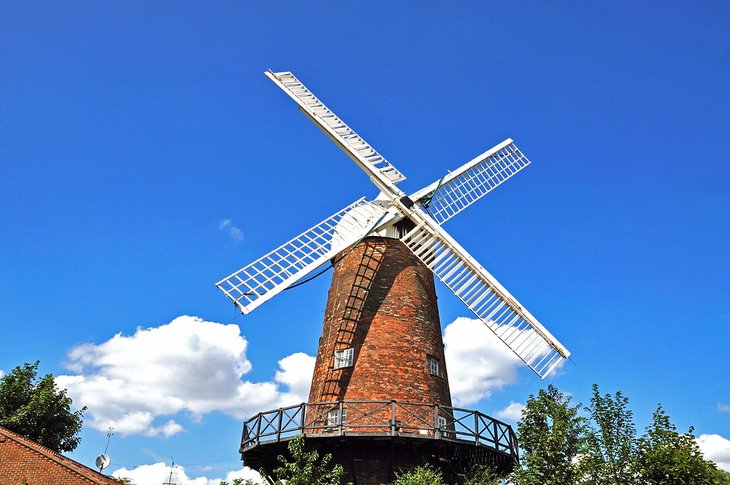 George Green (1793–1841)'s former residence, Lovely Green's Mill, was constructed in 1807 but was fully restored in the 1980s following a terrible fire in 1947. Today, visitors may tour Green's Windmill's incredible interior on four storeys, each of which offers a glimpse into the process of making flour (you can even buy some to take home with you).
The scientific center itself caters to children and has a discovery zone with enjoyable interactive exhibits. Displays emphasize electricity, magnetism, and light.
Address: Windmill Lane, Sneinton, Nottingham
9. D. H. Lawrence Birthplace Museum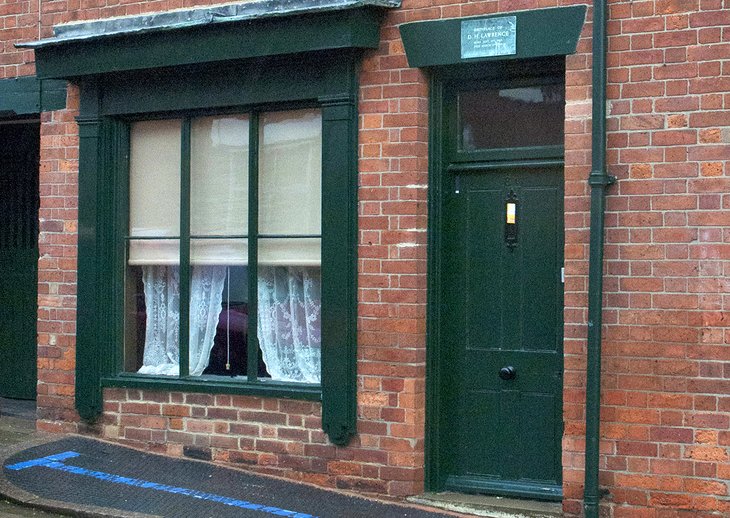 The D. H. Lawrence Birthplace Museum in Nottingham features replicas of a Victorian classroom, a grocery store, and a mine. The Freedom Trail in Boston served as inspiration for the Blue Line Trail, a self-guided walking tour.
Address: 8a Victoria Street, Eastwood, Nottingham
10. The Great Central Railway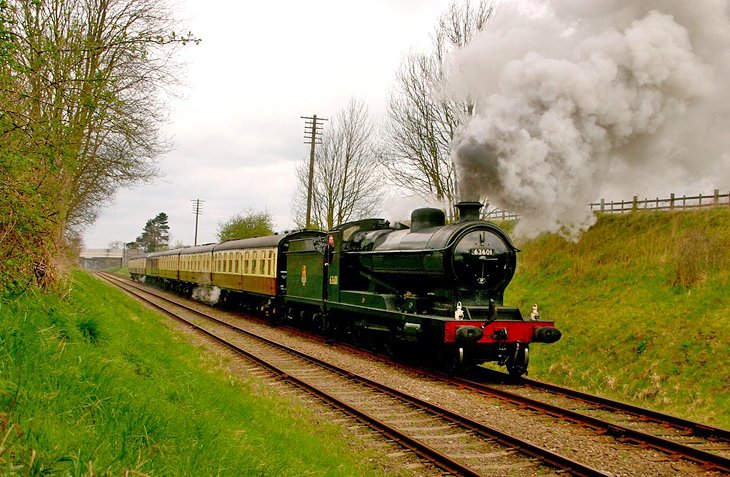 From Ruddington Fields station, the GCRN travels to East Leake and Loughborough. Model train fans should visit the attraction's sizable miniature railway layout.
Address: Mere Way, Ruddington, Nottinghamshire
11. Robin Hood Way and Sherwood Forest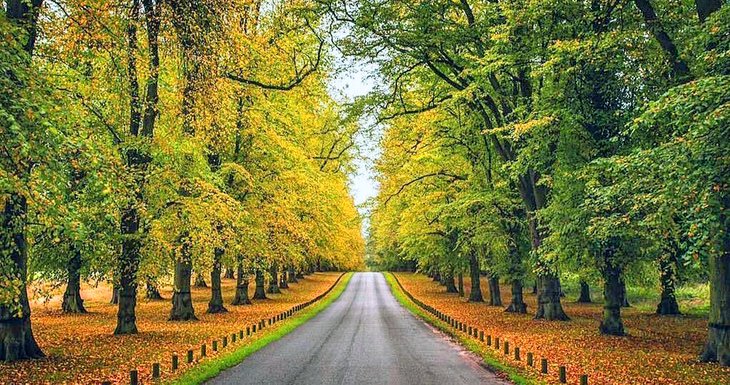 From Nottingham Castle to Sherwood Forest, the Robin Hood Way runs. The Robin Hood Festival and the Major Oak, which is 1,000 years old, are highlights. You can also go to Thynghowe, a place where people congregated in the middle ages to settle disputes. Rufford Abbey and Clumber Country Park are also passed by the trail.
Address: Mansfield Road, Edwinstowe, Nottinghamshire
12. Papplewick Pumping Station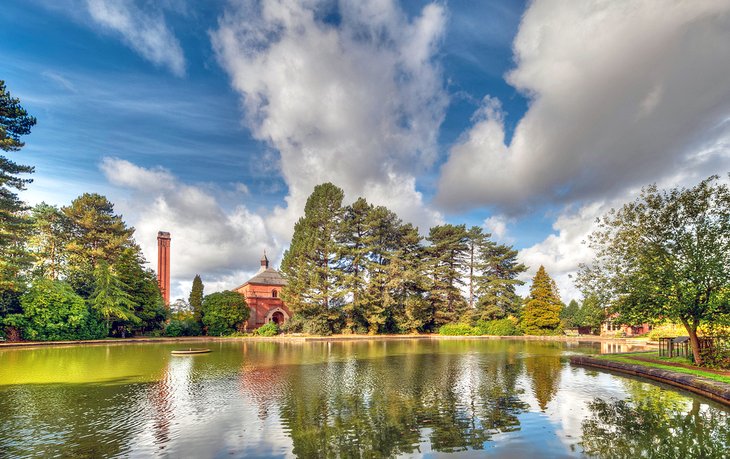 The Papplewick Pumping Station is a magnificent example of 19th-century craftsmanship and is widely regarded as one of the best examples of Victorian industrial design in Britain. It has a number of unique features, including a Boiler House with six Lancashire Boilers and an elegant cooling pond, all of which are located within formal landscaped gardens.
The original twin beam engines, created by James Watt in 1884, are housed in the opulent Engine House. Visitors will find a harmonious blend of artistic design and Victorian engineering in this location, including stunning stained glass windows, ornately decorated columns, polished mahogany, and brass.
At Bestwood Country Park, you may see another another technical marvel. The Winding Engine House, the last relic of the sizable colliery that once dominated the landscape, can be found in the park.
Address: Rigg Lane, Ravenshead, Nottingham
13. Wollaton Hall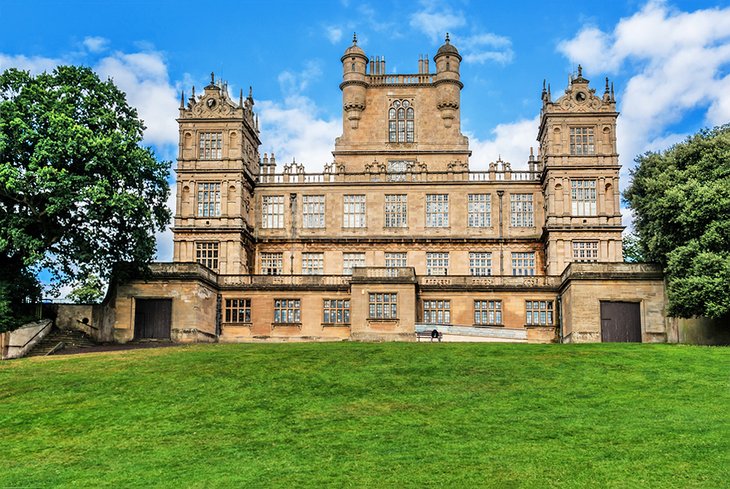 The magnificent Wollaton Hall, an Elizabethan palace surrounded by a 500-acre deer park, is close to the institution. This charming mansion, which was built in 1580 by a local coal mine owner, currently houses the excellent Nottingham Industrial Museum as well as the Natural History Collection of Nottingham City Museums and Galleries (the latter of which is situated in the estate's ancient stables).
Highlights include the opportunity to tour the six galleries of the natural history museum and Nottingham's oldest pipe organ. The excellent tours offered here have a cost, but admission is free. Additionally, there are two on-site cafes and a gift shop.
Address: Wollaton Hall, Nottingham
14. Newstead Abbey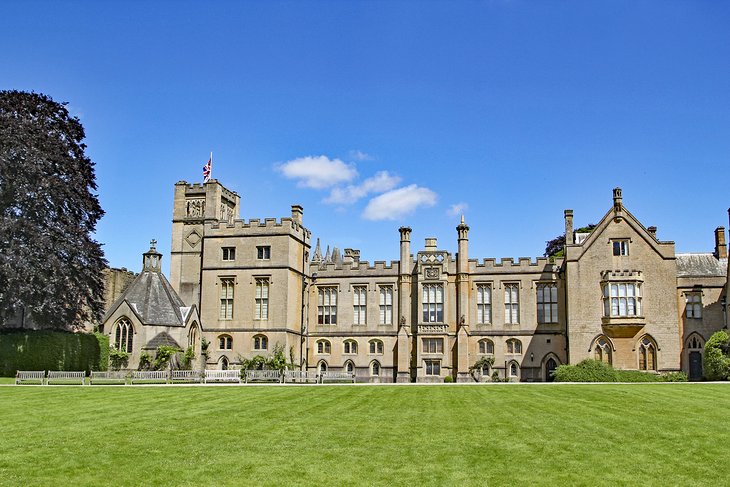 Newstead Abbey is a short 20-minute drive from Nottingham. The former family home of the poet Lord Byron, whose burial is in Newstead parish church, is now a charming attraction. The west front of the church, the refectory, the chapterhouse (now a chapel), and the cloisters are all remnants of the original Augustinian monastery that Henry II erected in 1170.
Many of Byron's possessions are on exhibit in his rooms, which have been preserved much as they were during his lifetime. Explore the grounds of the abbey, which include the lovely garden with its numerous ancient and rare trees, formal, Japanese, and tropical gardens, as well as the lakes and streams.
Location: Ravenshead, Nottinghamshire
15. Southwell Minster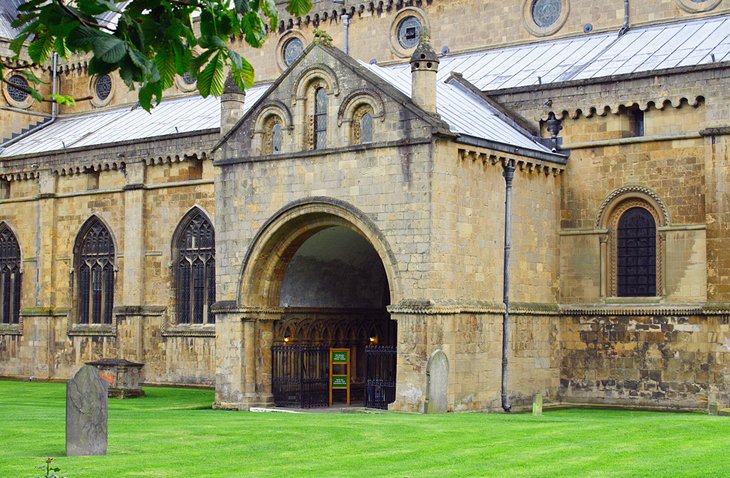 Southwell, a tiny market town about 15 miles northeast of Nottingham, serves as a convenient starting point for touring the Robin Hood region. Before turning himself in to the Scots in 1646 and commencing a protracted spell of incarceration that ended with his execution, Charles I stayed at the Saracen's Head.
The historic homes lining Church Street and Westgate are among the noteworthy historic structures. It's also worthwhile to visit the old Methodist Church.
Address: Church Street, Southwell, Nottinghamshire
16. Framework Knitters' Museum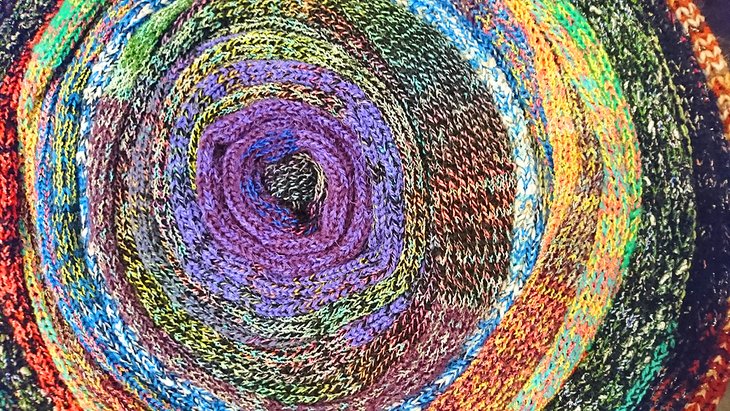 The Framework Knitters' Museum is a good option for knitters who like to travel. This fascinating museum, which was established as a "living museum" in the small village of Ruddington a short distance from Nottingham, honors a trade that has been a mainstay of the area for more than 400 years.
Knitters can be seen at work in the museum's collection of historic cottages and workshops, keeping things current with displays and methods that have been used for ages. On-site facilities include a fantastic tearoom and a well-stocked store.
Address: Chapel Street, Ruddington, Nottingham
Where To Stay In Nottingham For Sightseeing
The city center is a fantastic place to start your trip if you're visiting Nottingham for the first time. There are many stores, eateries, and entertainment options in this area, as well as sights such Old Market Square, Nottingham Castle, and Mortimer's Hole. Here are a few of the well-rated hotels in this convenient location:
Luxury Hotels
The pet-friendly, boutique Hart's Hotel is located on a peaceful cul-de-sac just steps from the city's center. Nottingham Castle is six minutes away by foot, and the hotel has small, modern rooms and a well-liked restaurant right next door.
The Crowne Plaza Hotel Nottingham is close to Old Market Square and the castle and has an indoor pool, a fitness center, and comfortable guest rooms. The modern Park Plaza Nottingham is even closer to the castle and is close to fantastic shops and restaurants.
Mid-Range Hotels
Roomzzz Nottingham City provides bright, contemporary apartments with full kitchens just five minutes from the city's core. It is also close to the well-known Rock City music venue. The prices include breakfast.
The glass-enclosed Premier Inn Nottingham City Centre Hotel nearby offers cozy, contemporary rooms in a peaceful setting.
The Best Western Plus Nottingham City Centre is well-known for its convenient location, comfortable beds, and affordable prices. It is a little closer to the city center and just a short stroll from Old Market Square and the castle.
Budget Hotels
The pet-friendly Travelodge Nottingham Central, with its basic modern rooms, is in a great location, close to Nottingham Castle and Mortimer's Hole. The neighboring Ibis Nottingham Centre, a little farther east, also offers exceptional value.
The Travelodge Nottingham Riverside Hotel, however a bit further from the city center, is also a good option because it provides basic accommodations and free parking.
Read more:
15 Best Places To Visit In Leicestershire (England)
15 Best Attractions And Things To Do In Plymouth (England)