The top attractions and things to do in Helsingborg are listed below.
Helsingborg, which is strategically located at the Oresund strait's narrowest point and directly across from the Danish town of Helsingor (Elsinore), has long been a point of contention between Denmark and Sweden. Today, it is a bustling port, a commercial and industrial town, and a well-liked venue for trade shows and conferences. Additionally, it serves as Sweden's principal maritime route to Denmark and the rest of Europe.
The Oresund Bridge, which connects Sweden and Denmark, has partly overshadowed the port itself, but it is still worthwhile exploring. Old houses, stone churches, winding alleyways, and the Kärnan fortress, which has protected the town for more than six centuries, are just a few of the historic town's many attractions.
Helsingborg is renowned for its vibrant dining scene, and the city's many restaurants provide a wide variety of dishes, from delectable Swedish delicacies to Asian and European fare.
Read through our list of the top Helsingborg attractions and entertaining things to do to find out more about this fascinating Swedish tourist destination.
1. Visit the City's Most Famous Landmark: Karnan (The Kernel)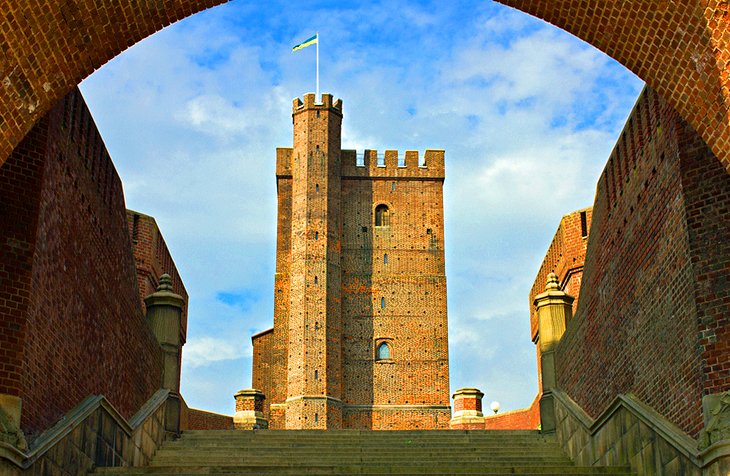 The "Kernel," or Kärnan, the town's emblem and landmark, is immediately noticeable to visitors arriving by water. This prominent brick tower, which is 35 meters high, is located at the top of the extended market square (Stortorget). The old medieval defense tower known as Konung Oscar II's Terrass is located at the end of the square, where two towers surround a wide flight of steps.
It was originally a part of a Danish fortress and was constructed in the 1300s as the focal point of a stronghold that had been built on top of an even older timber fortress that most likely dates back to the 10th century. Only the tower survived the 1680 destruction of the remainder of the castle.
The 190 stairs to the top reward you with stunning views of the town and across the Oresund to Denmark. Beyond Kärnan is Slottshagen, a lovely park with the remains of the previous stronghold and a sculpture by Christian Eriksson called The Hunt.
Address: Slottshagsgatan, 250 07 Helsingborg
2. Fredriksdal Open-Air Museum & Botanical Garden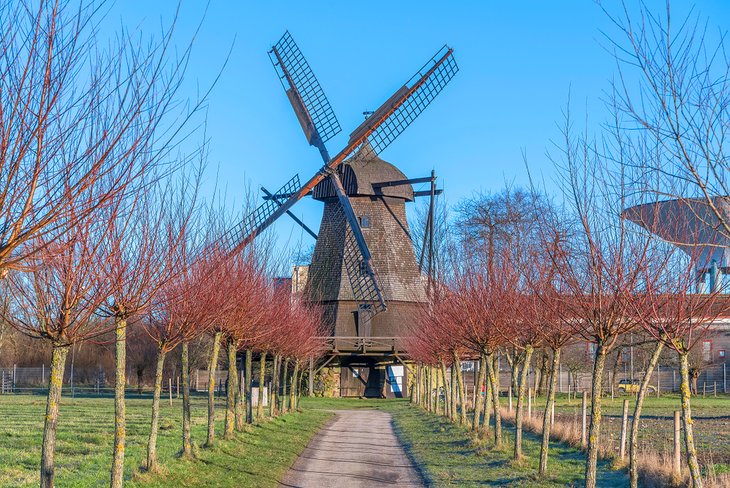 The family must visit the Fredriksdal Open-Air Museum & Botanical Garden (Friluftsmuseum), which is a trip through time. You can take a trip around and see a genuine working Skne farm as well as other old yet admirably preserved rural homes and barns. The historic Fredriksdal Mansion from the 18th century, a music museum, a botanic garden, a museum of graphic prints, and an outdoor theater are further highlights.
All the farm animals will be a hit with kids, and in the old town area, you can get traditional candies or even flowers from the flower shop. In a nutshell, Fredriksdal, which occupies an area of 360,000 square meters, represents the rural Skne of old. On-site dining options and a well-stocked gift shop are available.
Address: Gisela Trapps Vag 1, 254 37 Helsingborg
3. Sofiero Castle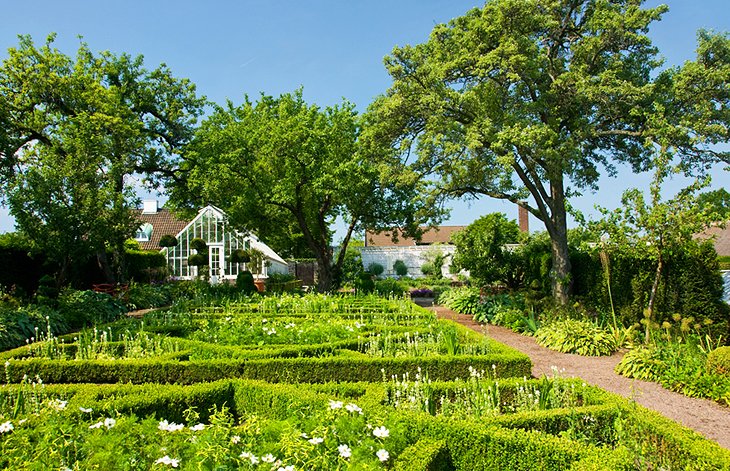 Sofiero Castle (Sofiero slott), which is about five kilometers north of Helsingborg and is situated in one of the prettiest parks in all of Europe, has a really regal past. It was created in the 19th century and was previously used by Swedish royalty as a summer retreat. The flower and culinary gardens are extremely stunning in the spring and summer, and you can enjoy educational displays and a range of fascinating events and activities here.
Children are especially drawn to the castle because they can engage in activities like gardening and storytelling. All ages can enjoy imaginative and secure play spaces, and vibrant flowers like rhododendrons and dahlias make for lovely photo ops. English-speaking tour guides are available. On-site dining options include a restaurant and café that serve a range of seasonal fare, including the always well-liked Christmas feast.
Address: Sofierovagen 131, 251 89 Helsingborg
4. See the Animals at Tropikariet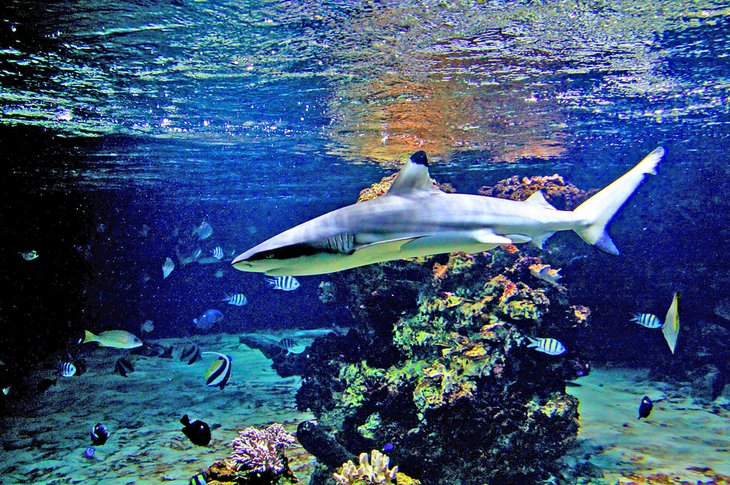 For animal lovers and families with children, visiting this lovely indoor zoo is one of the most well-liked things to do in Helsingborg. The rather unassuming appearance of Tropikariet conceals the exciting adventures that lie within. The recreated tropical rainforest is home to a variety of exotic animals, including lemurs, monkeys, meerkats, bats, and birds. A small aquarium features sharks and a coral reef.
The exhibits here have fewer restrictions than at many other zoos; bats and birds can fly freely, and for an additional price, you can hold a snake or crocodile, touch a shark, or feed a lemur. This enjoyable attraction enables you to enter a different world whether it's raining or shining. Visit Cafe Masai Mara for refreshments and nibbles after all your animal explorations. There are also guided tours offered.
Address: Havertgatan 21, 254 42 Helsingborg
5. The Town Hall (Helsingborgs radhus)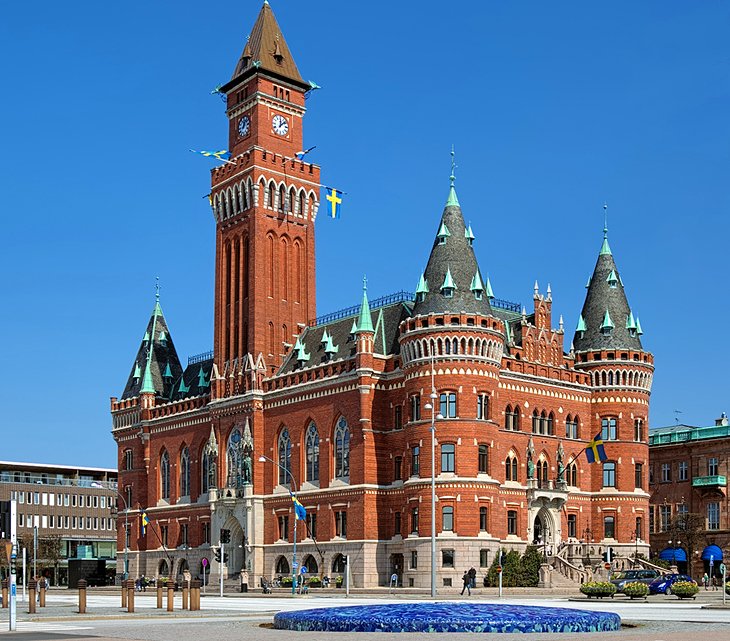 Helsingborg's magnificent neo-Gothic town hall (Helsingborgs rdhus), one of the city's most striking features, was built in 1870 and is located at the lower end of Stortorget. The structure has a 65-meter-tall tower and stained-glass windows with scenes from the town's history. There are also guided tours.
The memorial stones for Norway and Denmark in front of the town hall honor Sweden's assistance when these nations were under German occupation during World War II, and the well-known statue of Swedish General Count Magnus Stenbock is located across the street.
Address: Jarnvagsgatan 35, 252 25 Helsingborg
6. Dunker Culture House (Dunkers Kulturhus)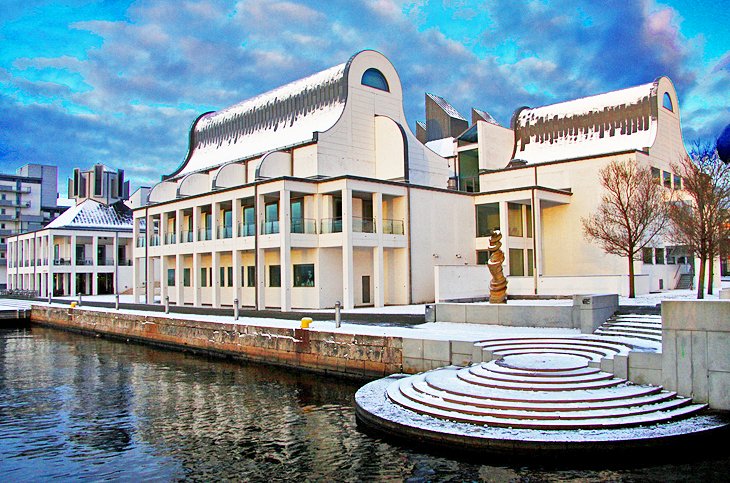 The Dunker Culture House (Dunkers Kulturhus), a venue for international music, theater, dance, and cultural activities for young people, is crammed with art galleries and special exhibitions. This is a nice spot to go if you want information about the town and surrounding area because it has a café, a bistro, and the Helsingborg Tourist Information Center within.
The history of the town is interestingly summarized in a multimedia exhibit, and you may read books and journals on a variety of subjects, such as theater, music, history, art, archaeology, architecture, and film in the reading room. Excellent resund views may be had from the restaurant.
It's interesting to note that the structure was created by Danish architect Kim Utzon, the father of Jorn Utzon, who created the renowned Sydney Opera House.
Address: Kungsgatan 11, 252 21 Helsingborg
7. St. Mary's Church (Mariakyrkan)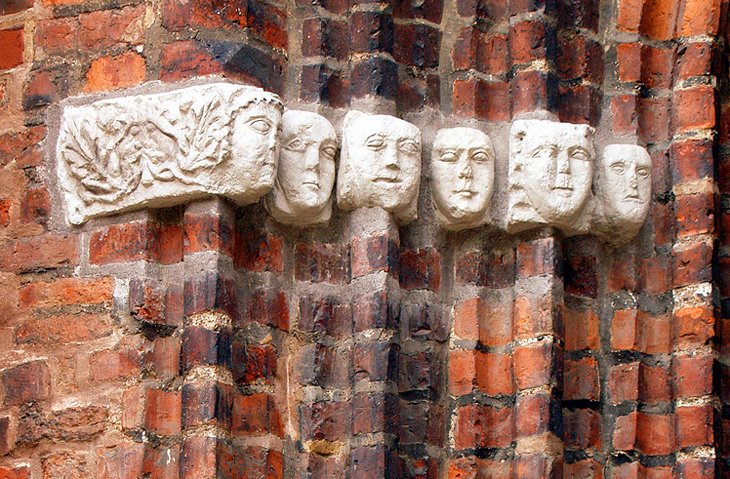 One of Helsingborg's oldest structures is St. Mary's Church (Mariakyrkan), a charming Gothic church. It was constructed in the Romanesque style in the 12th century, and in the 15th century, it underwent renovations in the Gothic style.
The simplicity of Swedish places of worship is well known, both inwardly and externally. However, the magnificent reredos (about 1450), the pulpit from 1615 with intarsia ornamentation, the historical chart from AD 900 to the present, and the stunning stained glass are prominent interior elements.
Address: Sodra Storgatan, Helsingborg
8. Take a Day Trip to Helsingor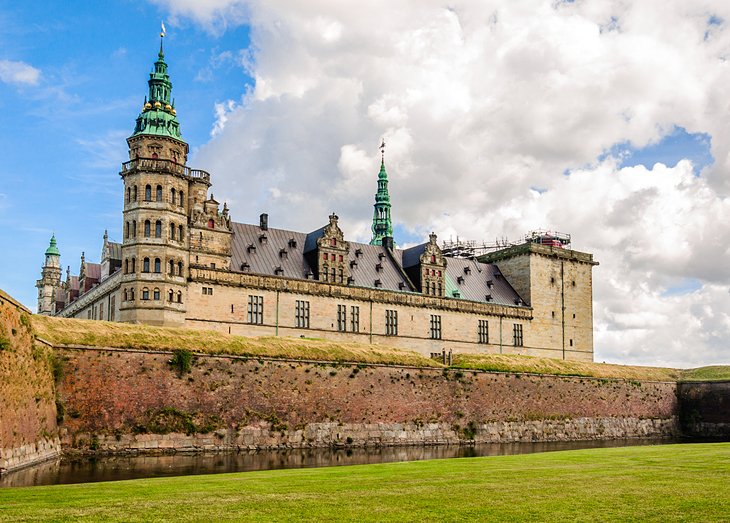 The medieval Danish city of Helsingor is only four kilometers away across the Oresund strait from Helsingborg, making it simple to fit a day excursion to Denmark into your schedule. It just takes around 20 minutes to get there by foot or by taking your car on the boat.
Don't overlook the impressive Kronborg when you get there; it is best known as Hamlet's Elsinore Castle and is now a UNESCO World Heritage Site. Invest some time in discovering the medieval district's maze of cobblestone lanes and half-timbered homes as well as seeing the beautifully preserved Carmelite Monastery (Karmeliterklostret) connected to St. Mary's Church (Sankt Mariae Kirke).
9. Helsingborg Concert Hall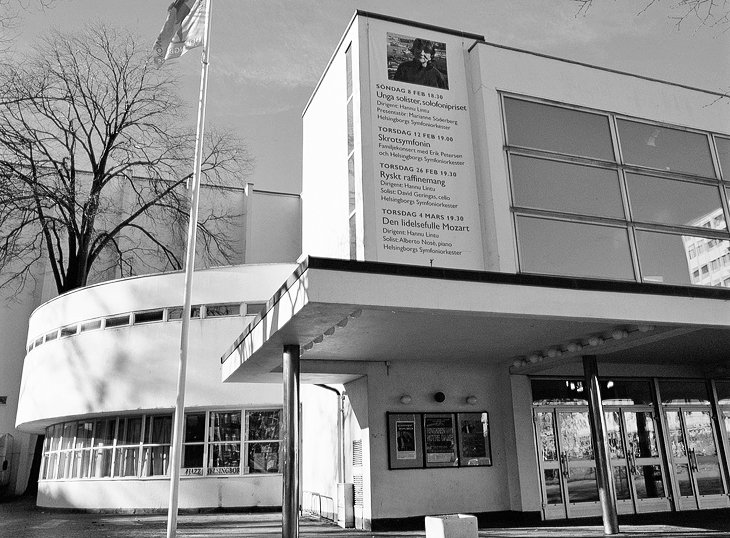 The Concert Hall is located between Drottninggatan and Kungsgatan (Konserthuset). The building, which Sven Markelius designed in 1932 and has been designated a historic landmark, is one of the finest examples of Swedish functionalism.
The Helsingborg Symphony Orchestra performs in the venue, which has a reputation for having particularly good acoustics. Classical music enthusiasts should take a look at the varied schedule offered.
Address: Drottninggatan 19, S-25067 Helsingborg, Sweden
10. Helsingborg Print Museum (Grafiska Museet)
The largest operational print museum in Scandinavia is called Grafiska, and it is situated in the Fredriksdal Open-Air Museum's old town area. For those who enjoy reading, this is a must-stop on any tour of Helsingborg. The museum was established in 1995 with the goal of preserving the illustrious tradition and rich history of printing in the Skane region. More than 50 volunteers show how printing presses from hundreds of years ago function.
Address: Fredriksdal Museums and Gardens, Gisela Trapps vag 5, S254 37 Helsingborg
Where to Stay in Helsingborg for Sightseeing
The majority of hotels in Helsingborg are mid-range establishments that are grouped together in the city center close to several of the top attractions.
The pet-friendly, boutique V Hotel Helsingborg, BW PREMIER Collection, is one of the best choices in the area. It is close to Dunkers Kulturhus and the ferry terminal, and its modern design contrasts with the hotel's magnificent, historic structure. There are numerous sizes for rooms.
The nearby Clarion Grand Hotel and Elite Hotel Mollberg also have a more classic vibe.
The Radisson Blu Metropol Hotel offers modern, contemporary accommodations just a little outside the city center but yet just a 10-minute walk away. Every one of these hotels offers breakfast.
The STF Miatorp Hostel has less expensive rates if you're on a tight budget, but it's a 10-minute drive from the city center.
More Must-See Destinations near Helsingborg
Helsingborg is not the only Swedish city near to its European neighbor; Helsingborg is only four kilometers over the Oresund strait from the Danish city of Helsingor. The cosmopolitan Malmo, where the renowned Oresund Bridge unites Sweden and Denmark, is located about 65 kilometers to the south. Gothenburg, which is located north of Malmo and is relatively close to Denmark, has a very European vibe.
The lovely capital of Sweden, Stockholm, which is frequently referred to as "the Venice of the North" because of its numerous waterways, should be included on any trip there. You can take fun day trips from here to some fascinating locations in the surrounding countryside, like the historic university town of Uppsala. The stunning island of Gotland, which is just a 35-minute flight from Stockholm, draws both domestic and foreign tourists who are on vacation in Sweden.